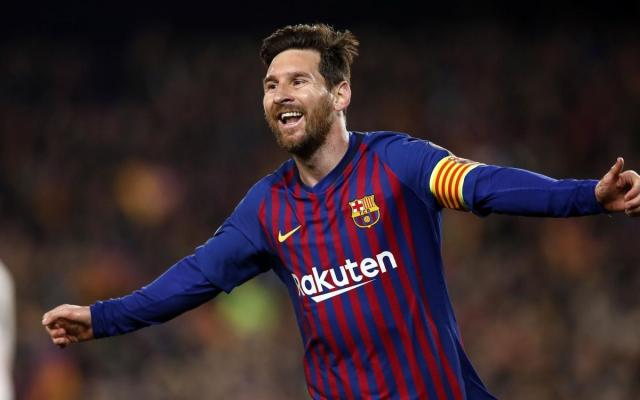 Barcelona forward, Lionel Messi has come out to deny that he recently paid Ronaldinho's bail to secure his freedom.
Messi revealed that it is all fake news and obvious lies that people should not take seriously.
According to him, the reports about Newell's Old Boys a few weeks ago were not true too but he is glad that no one really believed it.
He added that the stories linking him to Inter are far from the truth as well because he is super happy in Barcelona.
His words, "#FakeNews'"and "Lie 1: Messi to Inter, Lie 2: Messi gave money to Ronaldinho in jail".
"What they said about Newell's Old Boys a few weeks ago is also false, thank God no one believed them…"
Recall that Inter President, Massimo Moratti recently said a deal to sign the Argentine is very much possible.
His said, "I don't think it's a forbidden dream at all. Maybe it wasn't even before this misfortune [the coronavirus lockdown].
"Messi is at the end of his contract and it would certainly be attempted to bring him home. I don't know if this situation will change anything, but I think we will see strange things at the end of the year."
La Liga president, Tebas added, "I do not think that the arrival of Messi can solve the problems of Serie A, which are linked to the bad relationship between debts, high and insufficient collections."