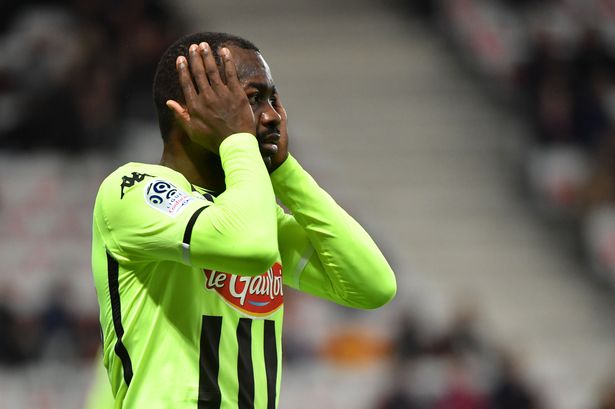 Cameroon forward, Stephane Bahoken has come out to say that there is still time to wrap up the 2021 Africa Cup of Nations (Afcon) qualifiers and proceed with plans to stage the tournament in January next year.
Stephane recently came out to say that those who organise the competition are paid good money to find solutions to such problems so they should earn their money and avoid any postponement.
According to him, palying AFCON in June might sound like a good idea but it might clash with Euro which will affect its ratings.
He added that since football is expected to resume in August, there is still time for the continent to plan it out and not make hasty decisions.
His words, "I think it is still possible [to play Afcon in January],"
"The people who organise the competition are paid to find solutions in such serious situations. Personally, I am not in favour of the postponement. Maybe playing it in June might be a good idea, but it would fall at the time of the Euro… It's really a headache.
"But since there are four [qualifying] rounds left and football is supposed to start again from August… I think there is still time. A postponement would be really disappointing. But, as long as we play it at home, I'm happy."
On Angers and Ligue 1, "I am happy because the objective has been fulfilled but I am also disappointed because I would have liked to finish the Championship, even if we ended on a positive note. There is a taste of unfinished business
"We had a break between December and January, and there we were on the right course to earn points and go up in the standings. The squad was almost full, there were ten games left so anything was possible."