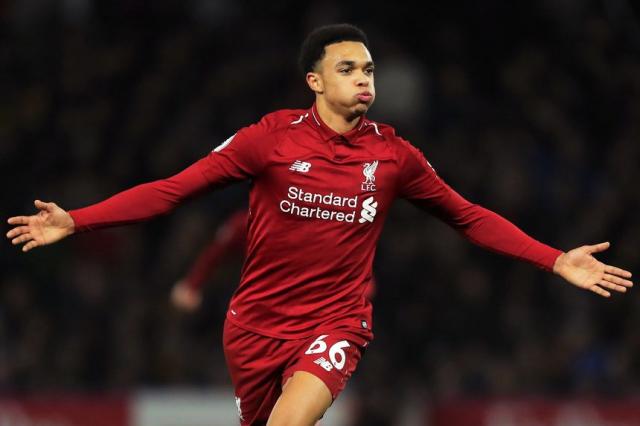 Liverpool defender, Trent Alexander-Arnold will surpass Gary Neville before the end of his career, ex-Man Utd RB, Rafael has said.
Rafael recently revealed that even if Trent is not at Gary's level yet, he surely has what it takes to develop into a far better player in future.
According to him, Trent keeps destroying the EPL with assists and this has made everyone tip him to be an absolute star in years to come.
He added when Neville was young, he did not have the same qualities Arnold has now but he was consistent with his own game at Mufc.
His words, "Today I would pick Gary Neville but if Alexander-Arnold keeps doing what he's doing he will pass Gary Neville by far,"
"At the moment he's just destroying the Premier League with assists, with everything. I have to be honest. So if he keeps going like that he's going to pass Gary Neville as a footballer.
"When Gary Neville was young he maybe didn't have the same qualities, wasn't doing the same things that Alexander-Arnold was doing but he kept doing what he did for 12-13 years in Manchester and England.
"I hope Alexander-Arnold keeps playing well, not against Manchester United for sure, but if he keeps doing that he will for sure pass Gary Neville."
On Evra or Robertson, "Patrice Evra played so well for so long. He played for United for almost 10 years,"
"If Robertson keeps doing what he's doing, in eight or nine years he can be better than Patrice."