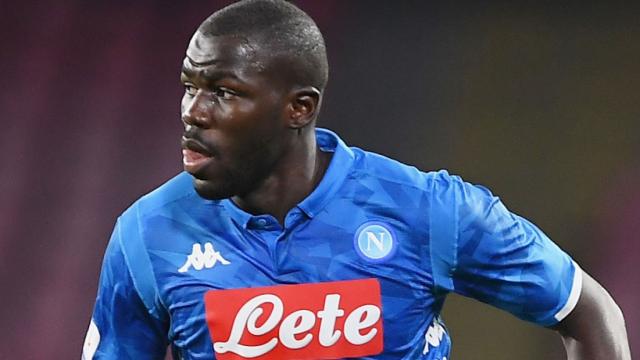 Liverpool will never break the bank for Kalidou Koulibaly, John Barnes has said.
Barnes recently revealed that the Reds have never been known to splash the cash on top players like Neymar or Messi.
According to him, Koulibaly is a very good player but even if LFC do not sign him, they are still 25 points better than any other team in the league, so they should focus on keeping their current players.
He added that as long as there are teams like Manchester City that will table twice the salary offered at Anfield, the Senegalese will join City.
His words, "Koulibaly is a very good player and you're looking at Joe Gomez coming through and he could help him, Koulibaly is already the finished article so if they get him that would be a good signing for them.
"If they don't get him, well they're still 25 points better than any other team, so as long as they don't lose players…
"I don't think there's necessarily a reason to go out and make big-name signings. Yes, they've signed [Takumi] Minamino and they may be able to sign some players that aren't going to go straight into the first team, but I don't think they necessarily need that."
"If Manchester City offer Koulibaly twice the salary, then he'll go to Manchester City.
"The whole idea that Liverpool are the champions and that means he'll go to them, that's not the case.
"Liverpool is an attractive proposition, as attractive as anybody else, whether they are more attractive than Barcelona or Manchester City I don't think that's necessarily true.
"What may happen is that his type of football may suit Liverpool. I don't think he's suited to the type of football that Manchester City play.
"Liverpool are always looking to improve on players and you're always going to be linked with players if you're a big club and it's a good time to buy when you're at the top.
"I don't think there'll be many signings coming to Liverpool. If there's a signing that they feel will improve them they'll do that, but that's no different to any other club.
"Liverpool won't break the bank to sign anybody, the type of player Liverpool want isn't going to be a Neymar or Messi who you may have to break the bank for, so they will able to get the players they want but they won't have to break the bank for them."