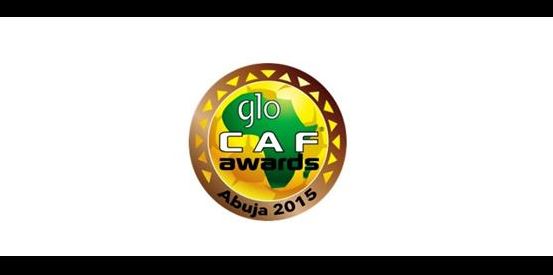 The 24th edition of annual CAF Awards holds this year and the Awards Gala will take place for the first time in many years in the Nigerian capital, Abuja.
On Thursday, 7 January 2016; the King of African football will be crowned at the International Conference Centre in Abuja, amongst the trio of Yaya Toure, winner of the last four editions; Gabonese forward Pierre-Emerick Aubameyang and Ghana's Andre Ayew.
From 1992 to 2014, from Ghana's Abedi Pele to Ivorian Toure, 14 players have laid claim to the most prestigious individual honour in African football.
Cameroonian Samuel Eto'o was the first to be crowned on four occasions – 2003, 2004, 2005 and 2010; a record since equalled by Toure, who made it four on the trot (2011, 2012, 2013, 2014). Former Senegal forward, El Hadji Diouf won the award twice in a row; 2001 and 2002.
However, the first player to have been named CAF African Player of the Year on two occasions was ex-Nigeria captain, Nwankwo Kanu, in 1996 and 1999 before Ivorian Didier Drogba duplicated the feat in 2006 and 2009.
Winners of the prestigious honour have come from either the midfield or attack; and that tradition will be respected yet again this time.
In addition, the 14 players to have been decorated since 1992, have and continue to remain amongst the foremost African ambassadors of the world's most popular sport.
There are also several others who were so near and yet so far, including Ivorian goalkeeper Alain Gouamene in 1992; Moroccan defender Noureddine Naybet (sixth in 1993); Nigerian Daniel Amokachi, who regularly featured among the top ten (10) whilst Chadian Japhet N'Doram was virtually handicapped by the non-presence of his national team at the final phase of a major continental championship.
South African defender, Mark Fish also settled for sixth position in 1996. Ghanaian defender Samuel Kuffour narrowly missed out on two occasions, 1999 and 2001.
Others are Michael Essien of Ghana, who made the final three an unprecedented five times in a row – 2005 (third), 2006 (third), 2007 (second), 2008 (third) and 2009 (third); Asamoah Gyan, also from Ghana, 2010 (second); Andre Ayew (Ghana), 2011 (third) and Malian Seydou Keita, 2011 (second). So are Nigerian duo, John Obi Mikel and Vincent Enyeama, who finished second and third in 2013 and 2014 respectively.
When the roll call for the laureates is launched, there is one noticeable observation. Cote d'Ivoire is the country which has the biggest number of triumphs, six in total, Toure (four) and Drogba (two); followed by Nigeria on five titles, two for Kanu, one each for Emmanuel Amunike, Rashidi Yekini and Victor Ikpeba.
Patrick Mboma won it once coupled with Eto'o's four-time feat also gives Cameroon five titles. Diouf is responsible for the only two titles in the name of Senegal. One-time winners include Ghana – Abedi Pele, Liberia – George Weah (the only African player to have been crowned FIFA World Footballer of the Year), Morocco – Mustapha Hadji, Mali – Frederic Kanoute and Togo – Emmanuel Adebayor.
Another common feature is that all winners plied their trade in Europe at the time of their coronation.
For the last nine years, the Awards Gala has been sponsored by Cellular Telecommunications outfit, Globacom, who have raised the bar of excellence with splendid ceremonies in cities such as Abuja, Accra, Lome, Lagos and Cairo.
This year, the Gala will take place for the second time in Abuja and the first time since the 2004 edition.
Awards Winners
– 1992 Abedi AYEW PELE (Ghana)
– 1993 Rashidi YEKINI (Nigeria)
– 1994 Emmanuel AMUNIKE (Nigeria)
– 1995 George WEAH (Liberia)
– 1996 Nwankwo KANU (Nigeria)
– 1997 Victor IKPEBA (Nigeria)
– 1998 Mustapha HADJI (Morocco)
– 1999 Nwankwo KANU (Nigeria)
– 2000 Patrick MBOMA (Cameroon)
– 2001 El-Hadji DIOUF (Senegal)
– 2002 El Hadji DIOUF (Senegal)
– 2003 Samuel ETO'O (Cameroon)
– 2004 Samuel ETO'O (Cameroon)
– 2005 Samuel ETO'O (Cameroon)
– 2006 Didier DROGBA (Côte d'Ivoire)
– 2007 Frederic KANOUTE (Mali)
– 2008 Emmanuel ADEBAYOR (Togo)
– 2009 Didier DROGBA (Côte d'Ivoire)
– 2010 Samuel ETO'O (Cameroon)
– 2011 Yaya TOURE (Côte d'Ivoire)
– 2012 Yaya TOURE (Côte d'Ivoire)
– 2013 Yaya TOURE (Côte d'Ivoire)
– 2014 Yaya TOURE (Côte d'Ivoire)
– 2015 ?????
[CAF]