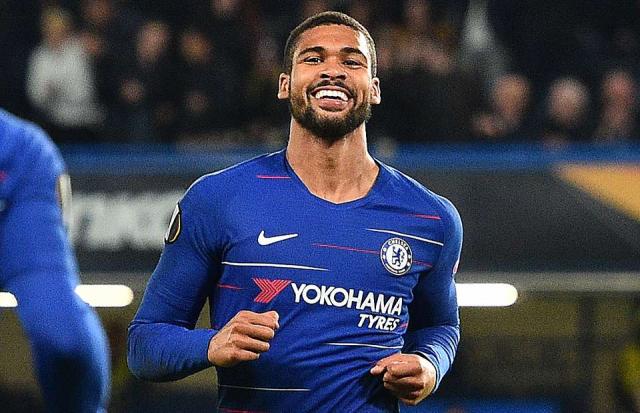 Chelsea midfielder, Ruben Loftus-Cheek has come out to say that he is concentrating on winning back a regular spot in Chelsea's line up.
He recently revealed that he feels totally strong again after his recent injury worries.
According to him, everything is now fine with his body, ankle, calf and mind and there are no lingering concerns as a result of previous injury setbacks.
He added that that his focus is currently on working hard and forcing his way back into Lampard's team to help the club.
His words, "For me, the concerns over my injury have completely gone.
"I feel completely strong now. Strong in my body, strong in my ankle, my calf and strong in my mind too. Mentally I feel really good now and so that doesn't affect me on the pitch.
"In terms of my injury, there are no lingering concerns for me and I would happily go and fly into a tackle.
"The only time I really had that was when I was coming back for the first few training sessions, and you'd get a little kick on the ankle area and be a little worried. But now, that's long gone in my mind because I've had those kicks in games and I've had those knocks in training. My ankle is strong and I have no problems there at all."
"The focus now is for me to keep working hard and force my way into the team on a consistent basis.
"I've played a few games now and it was just such a great feeling to get back out onto the pitch after 13 months out, and be there helping the team.
"We want to finish the season strongly ahead of next season and it's the same for me on a personal level too. I want to get into the run of playing consistently because you get that 'smell' for the games and the more you play, I feel the sharper you get. You can anticipate things on the pitch more and your confidence grows with each game.
"I think if I can get that and play at my best, then hopefully I'll be able to see how far I can develop and how far I can go as a Chelsea player."