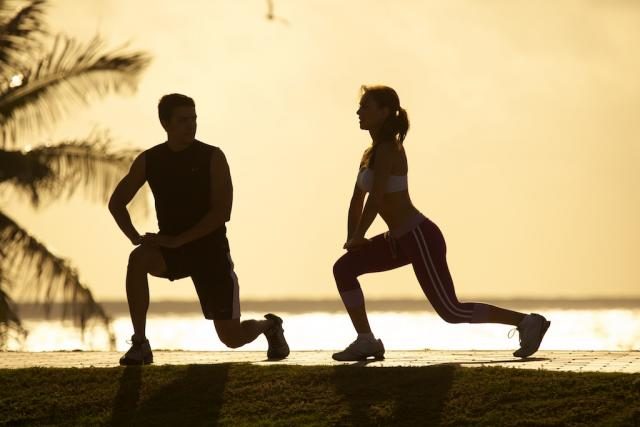 Your doctor has made it clear you need more exercise as well as making some changes to your diet. Rather than investing in a gym membership and setting yourself up to lose interest after a few weeks, it pays to come up with a personal fitness program that will become part of your daily routine. Here are four tips that will help you design the right type of program and begin to see the positive results that you and your doctor want to see.
Assess Your Current Physical Condition
One of the worst mistakes that people make is assuming they can jump right into some sort of routine that is just like the one a friend uses. The truth is that your current fitness level is not the same as your friend's level. Rather than attempting to do what someone else is doing, why not start with a plan that does provide some degree of challenge but is also within your ability to successfully complete each day?
If you need help, contact a fitness instructor and provide the information about your health. It will be easy to set up a rudimentary plan that helps build confidence, provides a reasonable result, and sets the stage for being able to move on to a more challenging routine in the future.
Identify Elements to Include in Your Program
Exercise can be boring or it can be physically and mentally stimulating. What types of exercise appeal to your body and mind? Those are the ones you want to use as the foundation for your personal fitness program.
If you love to swim, make that one of the core parts of your exercise plan. Perhaps you love to ride bikes. Feel free to include that in your program. While you will likely need to include some elements that are not as much fun, having portions of the workout that you look forward to makes it easier to also do the routines that are not as enjoyable. As you progress, you may even find the parts you didn't like at first are not so bad after all.
Purchase the Resources That You Need
Now that you know what will be included in your program, start acquiring the resources you need. If taking some classes in mixed martial arts is part of the plan, you will need some mma equipment. When walking is included, invest in the right type of footwear and maybe even a treadmill you can use when the weather is not all that great. Having the resources on hand makes it more likely you will stick with the program for the long haul.
Set Reasonable Goals
You are not in competition with anyone else. Set goals that apply to you and your current fitness level. Don't be embarrassed if they are not all that impressive. As you increase your stamina and strength, those goals can be adjusted accordingly.
Design your plan and then spend some time checking out equipment and resources at the fitness shop of your choice. Once you get started and realize you really do like working out, everything else will fall into line quickly.
Support InfoStride News' Credible Journalism: Only credible journalism can guarantee a fair, accountable and transparent society, including democracy and government. It involves a lot of efforts and money. We need your support. Click here to Donate