In honor of Nigeria's 63rd independence anniversary, which will be celebrated on Sunday, October 1, 2023, I, BOLA AHMED TINUBU, GCFR, President and Commander-in-Chief of the Federal Republic of Nigeria, will deliver the following address.
Friends and Countrymen,
It is a special privilege for me to speak to you as President of our beloved country and simply as a fellow Nigerian on this, the 63rd anniversary of our nation's independence.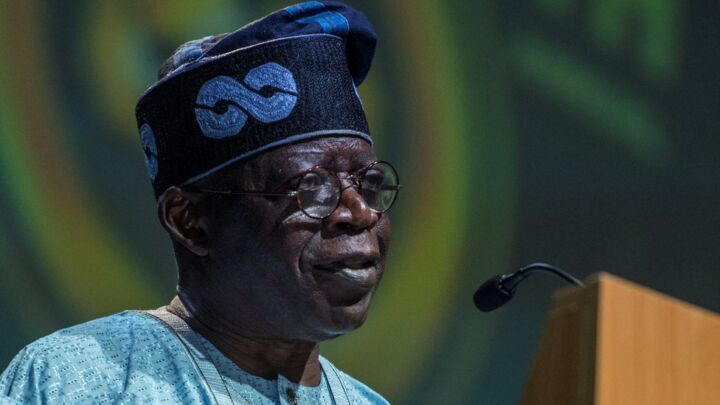 Let us honor our forebears on this day that is both solemn and hopeful. They are the foundation upon which modern Nigeria rests. Their action, passion, and leadership stoked the dying flames of colonialism and gave birth to the idea of Nigeria as a free and independent nation.
Let us declare right now that God has blessed Nigeria and each of us individually with the privileges and gifts that make us who we are. There is no hierarchy among us. Nigeria's accomplishments will define our nation. Our resilience will be forged by the trials we've overcome. And neither foreign nor domestic power can prevent us from reaching our ultimate goal. You, the people, are the true owners of this country. Be as protective and affectionate as you can.
Nigeria's unique history and essence make it a remarkable country. We have people from many different backgrounds, religions, and cultural practices all working together in harmony. Our ties, albeit unseen, are yet profound and pervasive. We are united in our pursuit of justice and tolerance, as well as in our hope for a world in which these goals might be realized in peace.
Building a nation on the consistent application of these high ideals over a wide demographic range has been an undertaking fraught with both great opportunity and formidable difficulty. There are those who believe Nigeria's independence should never have been granted. Some have warned that this could lead to civil war in the United States. They are always wrong. Our flag will always fly over this land.
This year marked a major turning point on the road to a better Nigeria. By peacefully choosing a new civilian government for the seventh time in a row, Nigeria has shown that its commitment to democracy and the rule of law is unwavering.
At my inauguration, I pledged to lead this wonderful nation in a certain way. They made assurances that they will reform and modernize our economy and protect people's safety, freedom, and property.
I argued that drastic changes were required to set our country on the course to progress and prosperity. I made the decision to remove the gas tax rebate at that time.
I understand the challenges that have arisen. I am endowed with the faculties of both feeling and seeing. Let me explain why we have to go through this difficult time. People who wanted to keep the failed fuel subsidy and foreign exchange policies in place are the kind who would put their luxury home in the middle of a swamp. I am unique. My character does not allow me to build our country's house on sand. Our home's longevity depends on its location on solid, desirable ground.
We now bear the price of getting to a future Nigeria where the riches and fruits of the nation are fairly shared with all, not hoarded by a select and greedy few; reform may be painful, but it is what greatness and the future demand. Imagine a Nigeria where problems like poverty, hunger, and misery have been consigned to the dusty archives.
Seeing the people of this country bear responsibilities that were supposed to be eliminated long ago brings no happiness. I wish problems like today's didn't exist. Nonetheless, we must persevere in order to arrive at the bright side of our future.
The government in my country is doing everything it can to help. I will now describe the steps we are doing to help our households cope with the strain.
We have initiated various reforms in the public sector to achieve the following goals: economic stability; monetary and fiscal policy direction to combat inflation; increased production; protection of life and property; and increased assistance to the poor and vulnerable.
After consulting with labor, business, and other interest groups, we have decided to implement a temporary wage increase to raise the federal minimum wage without sparking price inflation. The typical low-level employee will get an extra Twenty-Five Thousand naira per month for the following six months.
We established an Infrastructure Support Fund to help governments make necessary investments in infrastructure. The states have already received the money they need to provide aid packages to help people cope with the increased cost of food and other necessities.
The importance of reducing transportation costs to strengthen the economy cannot be overstated. We have thus begun a new era in public transportation with the introduction of more affordable and secure Compressed Natural Gas (CNG) buses across the country. These buses will be able to run for a fraction of the cost of conventional fuel, which will have a beneficial effect on transportation costs.
All hands are on deck to speed up the typically drawn-out process of acquiring new CNG conversion kits, so expect them to arrive shortly. We are also organizing workshops and classrooms across the country to educate and inspire the next generation of transportation professionals and business owners. This is a watershed moment in our country's history, as we adopt cleaner energy sources to drive our economy. We are making history with this shift.
I promised a complete overhaul of the CBN's corrupt culture. That sort of cleanup has already begun. There is new management at the helm of the Central Bank. In addition, my investigator has been looking at the past mistakes and how to avoid repetition.
For the first time in history, monetary policy won't just reward the rich and powerful.
Good tax policy is crucial to economic growth and equity. To address fiscal policies that are unjust or hamper the economic environment and slow our progress, I have established a Committee on Tax Reforms.
We are offering investment capital for businesses with tremendous potential in order to increase employment and urban incomes. In a same vein, we are boosting funding for SMEs and MSBs.
This month, 15 million more low-income families will receive assistance as a result of an increase in cash transfer programs.
The protection of the populace will always be one of my administration's top priorities. There has been an improvement in cooperation between the services and the sharing of intelligence. Our Service Chiefs have been given the critical mission of restoring our nation's defense capabilities.
I'd want to use this opportunity to thank and praise the brave men and women who serve in our security forces. There have been numerous martyrs. Today is a day to honor them and their loved ones. For the sake of the people, we will ensure that our armed forces have the resources they need to complete the vital mission at hand.
Key appointments will continue to be made in accordance with the Constitution and with a commitment to equity for everyone. Appointments should continue to give adequate consideration to women, young people, and the physically disabled.
I'd want to thank the National Assembly for helping this administration get off the ground so quickly by carrying out its constitutional roles of confirmation and oversight.
I also applaud the judiciary for being a reliable and impartial supporter of our democracy.
I also appreciate the hard work of the unions and other groups that make up the lively civil society in Nigeria. Even though we disagree, I still look to you for guidance. I look up to you as siblings because you are.
We will not let fear or hatred to guide us forward, fellow countrymen. Only by working together as one united force can we achieve a better Nigeria.
I pledge to maintain my dedication and serve with integrity. I also encourage everyone to get involved in this effort to improve our great country. If we set our minds to it, we can and will succeed. We will get it done.
I hope you all have a wonderful 63rd Independence Day.
Many thanks for bearing with us.
The Federal Republic of Nigeria has my prayers.
Support InfoStride News' Credible Journalism: Only credible journalism can guarantee a fair, accountable and transparent society, including democracy and government. It involves a lot of efforts and money. We need your support. Click here to Donate