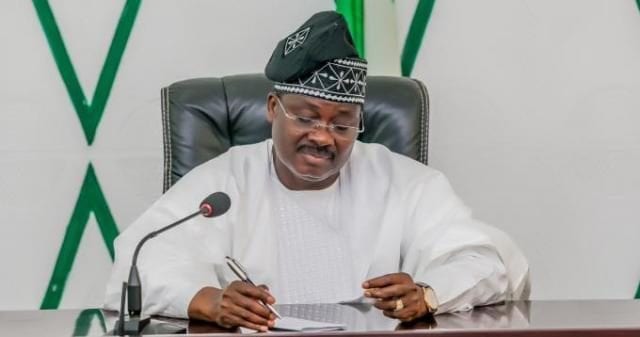 Governor of Oyo State and Oyo South Senatorial District candidate of the All Progressives Congress (APC) Abiola Ajimobi has been defeated in his plans to return to the senate after his tenure as governor ends.
In the results of the National Assembly elections for the Senatorial seat as announced by INEC Returning Officer, Prof. Wole Akinsola, the Peoples Democratic Party (PDP) candidate, Dr Kola Balogun won with an overall total votes of 105,720, while Ajimobi got 92,218 votes.
Senator Adesoji Akanbi got 49,437 in the same election.
Oyo South Senatorial District, has areas like Ibarapa East, Ibarapa North, Ibarapa Central, Ido, Ibadan North West, Ibadan North East, Ibadan North, Ibadan South West and Ibadan South East.