The Access Bank Plc, has parrtnered with GE Healthcare System to provide cost-efficient and flexible financing for healthcare providers.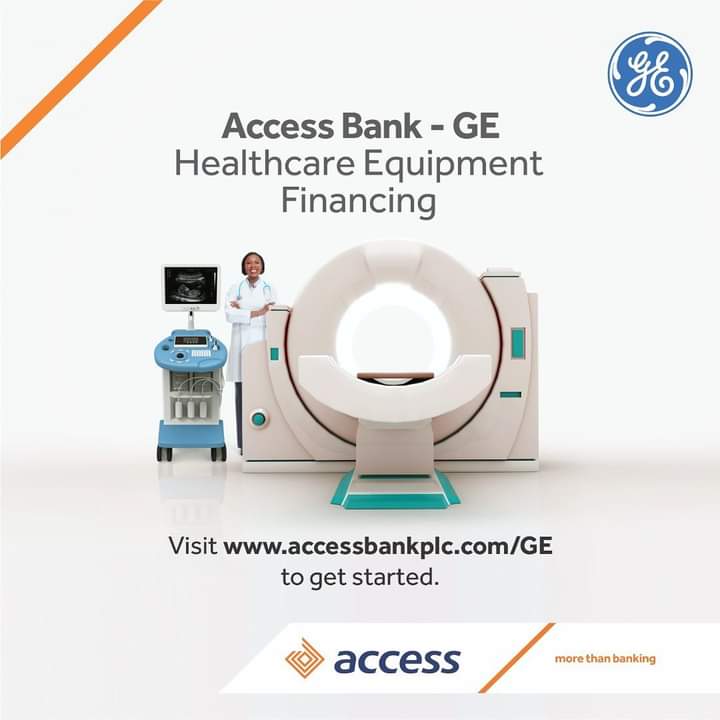 The scheme which is designed to address major challenges healthcare providers undergo in accessing finance, like huge collateral requirement, huge financing cost etc.
In view of this Access Bank is set to offer healthcare providers a minimum finance of #5 million and a maximum of N300 million to purchase equipment from GE Healthcare.
Access Bank's Group Managing Director, Herbert Wigwe, stated that the Bank's support is aimed to enable entrepreneurs to take advantage of the opportunities in the health sector.
In his words, he reiterated the bank' commitment to collaborate with public and private sector stakeholders so that the health sector can serve Nigerians in a manner that measure up with global best practice.
Access bank has therefore given directives for those who want to benefit from the loan. The bank noted that healthcare providers who want to be beneficiaries must have atleast one year experience in healthcare operation, key promoter must have a minimum of four years' experience in a public or private firm; in the case of organisations they must possess must a valid registration with the Corporate Affairs Commission.