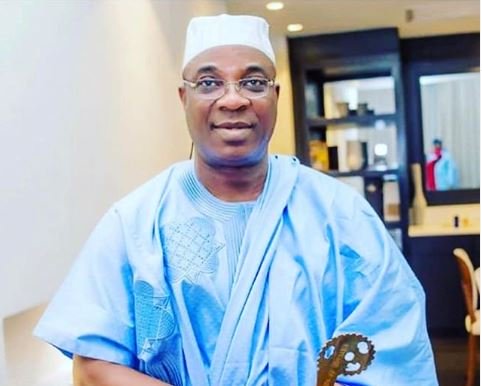 Popular Fuji musician, King Wasiu Ayinde Marshal is currently celebrating the Alaafin of Oyo, his mother, and daughter on their birthday.
He recently revealed that his world is blessed by the importance of these great special beings in his life.
According to him, every 15th of October is always a great day for him because he is always proud of these amazing celebrants who he holds very dearly.
He added that Oba Lamidi Olayiwola Atanda Adeyemi, Alhaja Halimat – Shadia Abike Boluade, and Omoba Ori Ite Abidagba Obinrin will forever be people he is proud to have met during his lifetime.
His words, "Every 15th of October makes a great day in my diary of life events.My world is colored by the importance of this great special beings in my life.His Imperial Majesty ALAYELUWA, Oba Lamidi Olayiwola Atanda Adeyemi.The Alaafin of Oyo. My Father. Alhaja Halimat – Shadia Abike Boluade, Omoba Ori Ite Abidagba Obinrin from Ilupeju Ekiti married to Omoba M.A ADESANYA ( ANIFOWOSHE ) Prince from FIDIPOTE RULING HOUSE OF IJEBULAND. My Mother. Baseerat Damilola Abike Marshal, a pretty young lawyer doing us proud in our family, Omo Ojusagbola Ogoji, my daughter. I gave thanks to God Almighty for having this great person's of immeasurable successes and importance in my life."