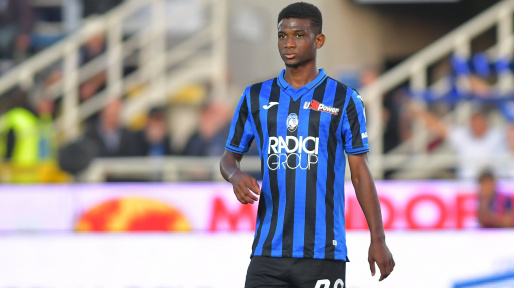 Manchester United have been targetting youngster, Amad Diallo Traore for more than a year, Giovanni Galli has said.
Galli recently revealed that Traore's quality is incredible as he is blessed with amazing technical skills and an amazing personality.
According to him, the way the youngster touches the ball is unique and he is surely a player who stands out among his pairs.
He added that even if the transfer amount he joined Mufc for is high, the reason is that he is an immensely good player to watch out for in the future.
His words, "His quality is incredible,"
"He and his brother trained with the guys born in 1999. Hamed Junior was born in 2000 and his brother Amad was born in 2002. Despite that, there was a huge gap between them and the others.
"Amad was tremendous. Great technical skills, outstanding personality. The way they touched the ball was different, they did nutmegs and all that. They were on another level."
"I knew they had been scouting him for over a year,"
"I know a scout of Manchester United very well as we usually meet at games. He used to tell me that the club sent him several times to watch the player."
"[The transfer fee] is high, but there is a reason behind it,"
"[Diallo] still needs to get a work permit since he has not played with his national team yet.