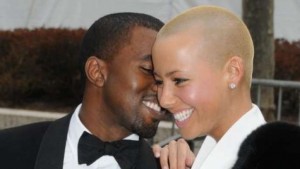 Controversial socialite, Amber Rose has come forward to say she regrets calling out her former boyfriend, Kanye West during a recent nightclub appearance in Los Angeles.
According to Amber, she was drunk when she said what she said about Kanye but it's no excuse for what she did.
She took to Instagram and posted a picture of actor Steve Carell making a funny face with the message: "My face when someone tells me what I did while I was drunk."
She then captioned: "Lol Note to self Amber – when ur s—t faced off the Crown and coke stfu it's not cute."
Apparently, the 'Sister Code' star dissed Kanye at the Supper Club in L.A telling the DJ, "Stop playing n—s I used to f–k…. Stop. Why don't we play the n—a who writes the songs for the other n—a? Travi$ Scott… Let's Go!"
Although he was also onstage during the moment, Travi$ Scott, who has collaborated with West numerous times, chose not to get involved.