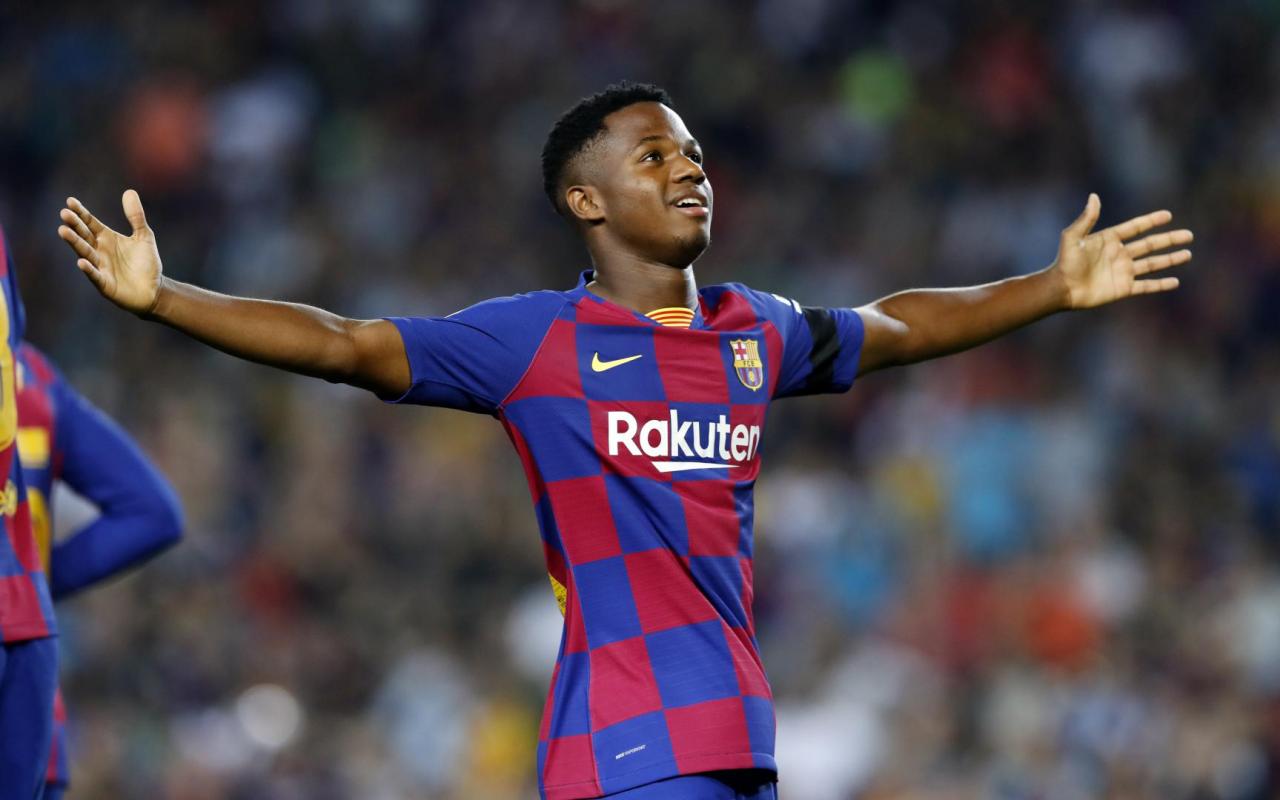 Spain manager, Luis Enrique has come out to say that Ansu Fati's self-confidence is not normal.
He revealed this after the 17-year-old netted his first international goal on Sunday.
According to him, his amazing confidence and maturity is the reason he is doing very well as a young footballer right now.
He added that Ansu Fati is very happy and his hard work and humility will make him a better player for the future.
His words, "When we choose the squad we do not look at his age. That does not mean that we do not have to understand that Ansu Fati will play bad games and will make mistakes many times. It is part of his learning, but that self-confidence is not normal,"
"Ansu Fati is very happy and has reasons. He is only 17 years old and has to mature, but that in his second game with the national team he dares to do all this…
"He brings hard work and humility. He has trained at an impressive pace and I am glad that he goes home with this joy.
"At his age it is easy for these highs to go to your head, but he is mature enough to know that the path he is following is the best. He is very calm and humble."