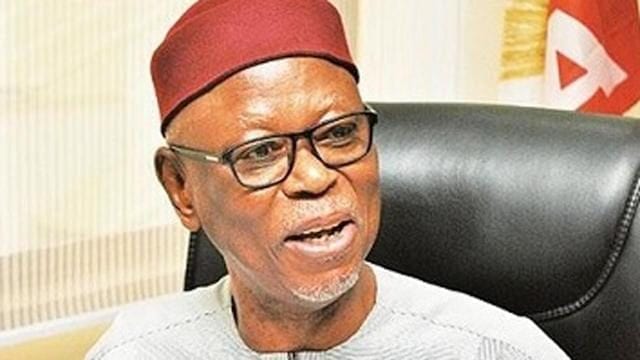 Bola Ahmed Tinubu has written yet another scathing letter to APC national Chairman Chief John Odigie-Oyegun. In the letter, Tinubu accuses Odigie-Oyegun of sabotage.
Reports have it that Tinubu copied President Buhari, Vice President Yemi Osinbajo, Senate President Bukola Saraki and Speaker of the House Yakubu Dogara in his letter.
However, Tinubu says Oyegun is frustrating that presidential directive.
"Disappointment greeted me when I discovered that you had swiftly acted in contravention of the spirit of our discussions. Instead of being a bulwark of support as promised, you positioned yourself in active opposition to the goal of resuscitating the progressive and democratic nature of the APC", Tinubu wrote.
Tinubu says Oyegun has inaugurated officials across the States "parallel to the officials already heading the State chapter of the party.
"While this may place you in significant affinity with those parallel officials you handpicked, this machination suggests no improvement in the welfare of the party in Kogi or at the national level".
Tinubu says Oyegun intends to "undermine my mandate by engaging in dilatory tactics for the most part. When forced to act, you do so in an arbitrary and capricious manner."
Tinubu reminded Oyegun that the APC doesn't solely belong to him but all members. "You have no such right as Chairman", Tinubu warned.
Tinubu also asked Oyegun to avail him of pertinent information across the States "without further delay".