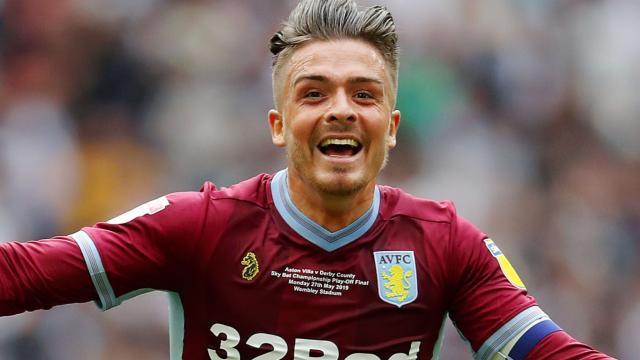 Jack Grealish is definitely leaving Aston Villa if the club relegates, Paul Merson has said.
Paul believes the EPL club need Premier League football if they want to keep their prized asset beyond this season.
According to him, even if the Englishman loves his current club deeply, he would have no choice but to leave because he has to better himself as a footballer.
He added that every player wants to play EPL football nowadays because that is where they can be seen and appreciated.
His words, "I would say 100 per cent. If Villa go down then I think they will get rid of Jack and he will be sold.
"He's a Villa man through and through, he loves Aston Villa, but he will have to move on, there is no doubt about that if he wants to better himself.
"It's horrible saying that, better yourself, because it's a great club, but he will have to play in the Premier League.
"In this day and age, you play in the Premier League if you want to play for England. It's very rare that you're not playing in the Premier League or a top European league and you're playing for England. For me, he would have to be sold."
On Euro 2021 and Grealish, "I think it probably helps Jack Grealish. I think Jack Grealish was probably a 30-70 or 35-65 against him to go, so one more good season this year…
"I think he will move on and I think it will help him."
"But football's a funny game. You look at players that were flying along and they were young lads, but all of a sudden they could lose form.
"It's swings and roundabouts, but it's great news for [Marcus] Rashford and [Harry] Kane, there is no doubt about that because the last thing you want to do is go to a competition and you're not fully fit, when you're playing against the crème de la crème of European football."