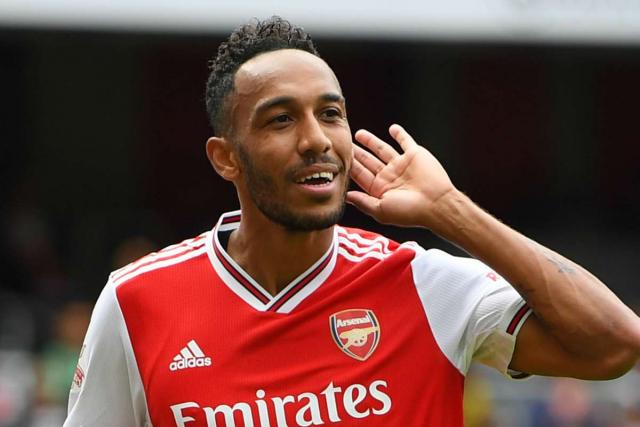 Arsenal coach, Mikel Arteta has come out to say that he is not bothered about Pierre-Emerick Aubameyang's slow start in front of goal this season.
Arteta recently revealed that Aubameyang could have scored in the last game but luck has not been on his side thus far in the league.
According to him, the Gabonese forward is currently focused on trying to get in better positions as frequently as he can because that will give him more chances to score again.
He added that his general performance has been good for the team and that is all that matters now.
His words, "With all the strikers if you ask when they don't score for two or three games if there are concerns, in my opinion the performance was not a cause of this,"
"He could have scored again on Saturday in a one-vs-one situation that normally he does. It's trying to get in better positions as frequently as we can to try to give him the best possible chance."
"We are really excited to be playing back in Europe again after a difficult season where we had to earn our right to play here through winning the FA Cup. Obviously it's a big bonus for us, we want to make the most out of it in every competition we are involved in. Our aim is to try to win it.
"Time will tell. Depending what happens, depending on how this Covid-19 situation evolves, depending on the injuries, I believe we have the squad to try and fit until the last moment."
"What we are looking for in this competition is to go as far as possible and win it."