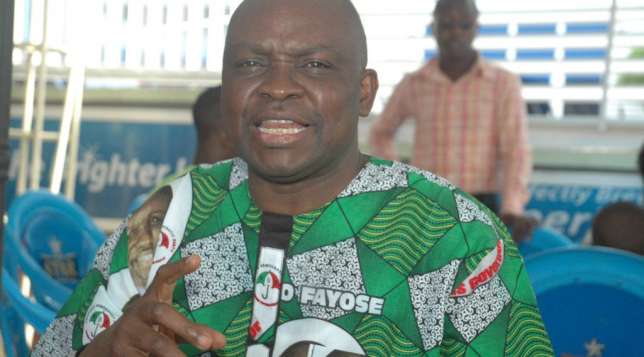 Former Ekiti State governor, Ayodele Fayose has come out to tell Special Adviser to President on Political Matters, Senator Babafemi Ojudu, and former Minister of Works, Senator Adedayo Adeyeye to not think about joining PDP anytime soon.
Fayose simply revealed that the opposition party does not need their defection to the party because they have zero electoral values.
According to him, Ojudu is a political opportunist and a senator by accident plus he is only focused on destroying his coronavirus infected APC party.
He added that PDP is not interested in making any gain from the reckless political life of a man who does nothing other than to destroy the government of Ekiti.
His words, "Apart from them not having electoral values, they are blackmailers and individuals whose needs are insatiable. Above all, God's anger has caught up with them in their inordinate quest for power".
"He (Ojudu) is a political opportunist, a senator by accident, who is always striving to destroy any government in which he can't have his way.
"Therefore, he can continue with his usual voyage of political blackmail, that is his business and that of his Coronavirus infected APC party.
"As for us in the PDP, we are not interested in making any gain from the reckless political life of a man who does nothing other than to destroy the government of Ekiti."