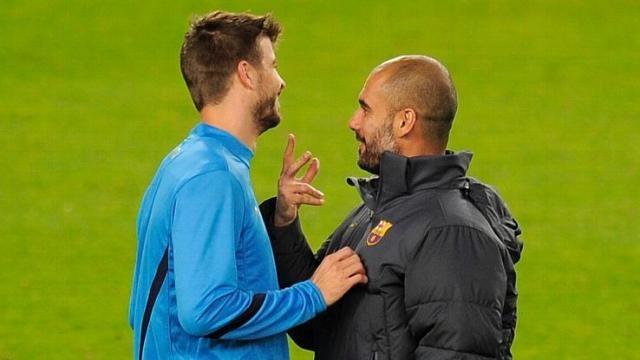 Gerard Pique has said he is willing to speak with the Barcelona hierarchy about his role in a documentary in which Antoine Griezmann turned down an offer from the club.
Griezmann revealed he would stay at Atletico Madrid last week in "The Decision," which was produced by Kosmos Studios, a company owned by Pique.
Barca vice-president Jordi Mestre said earlier this week that the club planned to speak to Pique and Samuel Umtiti, who publicised his France teammate's programme via social media, about their involvement after the World Cup.
"They have my number, they can call me to talk," Pique told reporters after Spain's 1-0 win over Iran on Wednesday.
Pique said last week that he spoke with Josep Maria Bartomeu after the screening of the documentary and said the Barca president was upset to have missed out on Griezmann.
However, Pique defended his role in the production of "The Decision," saying he stepped aside once the initial seed had been planted.
It was only on June 14, the morning the documentary aired, that he found out Griezmann would be staying at Atletico — and he said he informed the club that day.
Atletico have since said they are considering reporting Barca to the Spanish football federation for making an illegal approach for Griezmann.
Barcelona have switched their attention to signing a midfielder after missing out on Griezmann, with Juventus' Miralem Pjanic and Ajax's Frenkie de Jong among their top targets.
Pjanic is "flattered" to be linked with Barcelona, according to his agent.