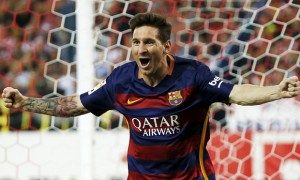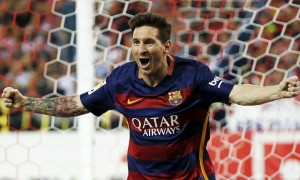 The referee who officiated Paris Saint-Germain's 6-1 Champions League defeat to Barcelona will not be suspended for his performance, UEFA president Aleksander Ceferin has said.
A source close to PSG said last week that the Ligue 1 champions had written to UEFA about Deniz Aytekin's refereeing.
Unai Emery's men collapsed at Camp Nou as Barca completed an unlikely comeback to advance 6-5 on aggregate.
But Ceferin said there would be no sanctions for UEFA official Aytekin.
"We will not suspend the referee from that match, referees are not suspended," he told AFP.
"When something doesn't go well, we discuss it — but it is not a matter for suspension.
"That would be like suspending a player who missed a penalty kick when he should simply go to the bench if he misses many penalty shots."
A PSG source said the club believe Barcelona were aided by a number of dubious decisions from the German official.
Emery said his team "lost everything" because of decisions late in the match, while PSG chairman and CEO Nasser Al-Khelaifi felt his team were denied "two penalties."
PSG listed Luis Suarez's alleged dive for Barcelona's second penalty and Javier Mascherano's foul on Angel Di Maria — which the former later admitted to — as two of the main transgressions.
Marca reported that PSG had submitted an official complaint to Ceferin.
A penalty not given for Mascherano's first-half handball, Gerard Pique not receiving a second yellow card, Thomas Meunier's foul on Neymar for Lionel Messi's goal from the penalty spot and a Neymar foul on Marquinhos were included among PSG's complaints.
Ceferin also said during the conference that he believes European football should consider more restraints on spending, squad limits and changes to the transfer system to stop rich clubs from dominating.
The 49-year-old Slovenian, who has been in charge of European football's governing body since September, was speaking at the Football Talks conference in Lisbon.
In the most detailed and radical speech of his tenure so far, Ceferin said globalisation and technology have opened up exciting new markets for Europe's clubs but this has increased the risks to the game's competitive balance.
Ceferin said: "The great opportunities brought by technology giving access to everyone, anywhere, at any time, on a scale unimaginable 10 years ago and with interaction not fathomed five years ago, can also bring dangers if we are not careful.
"UEFA needs to be prepared to appropriately tackle relevant issues such as the decrease in competitive balance within European club competitions and secondary effects affecting domestic competitions."
Pointing to the growing interest in European football in China and India, and the rise of eSports and virtual reality, Ceferin said UEFA had to strike a balance between maximising opportunities and making sure the proceeds flow further down the football pyramid than the game's elite.
"The increasing gap between some of us can be accelerated by globalisation and technological change," he said.
"We cannot allow the greatness of some to overshadow and drown out the rest. If we allow gaps to become too great we will be neglecting those who have little opportunities. We face a threat that the bottom becomes unstable because the rest of the world is focused on the top."
The former Slovenian FA boss added UEFA would "have to examine new mechanisms like luxury taxes…squad limitations and fair transfer rules — to avoid player hoarding and the excessive concentration of talent within a few teams."
UEFA already has a soft salary cap with its financial fair play rules — which tie the amount of money clubs can spend on players to their revenues — but Ceferin's mention of a "luxury tax" suggests a further check on spending, a system that is used by the National Basketball Association and Major League Baseball.
Manchester City and PSG were both fined and hit with squad restrictions for breaching the financial fair play rules in 2014.
And the idea of more restrictions on squad sizes — clubs in European competitions are already limited to 25 players — and changes to the transfer system will undoubtedly concern many of the continent's most powerful sides.
Ceferin, however, is heading to next month's UEFA annual general meeting in Helsinki with considerable confidence and a mandate for change after his resounding victory in last year's presidential election.
Much of that change, however, will be on the governance side of things and he has already made a series of proposals which should pass with little or no dissent.
Among those reforms are a maximum of three four-year terms for members of UEFA's executive committee, a rule that all executive committee members have active roles in their national associations and a new measure to ensure all bids for major events are run on an objective and transparent basis.
Support InfoStride News' Credible Journalism: Only credible journalism can guarantee a fair, accountable and transparent society, including democracy and government. It involves a lot of efforts and money. We need your support. Click here to Donate