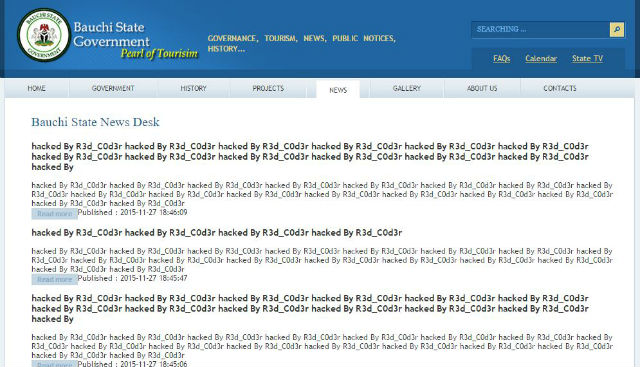 Shocking! I found that the official website of the Bauchi State Government has been hacked.
From my exploration of the state government website (www.bauchistate.gov.ng), I found that the hacker has tampered with the News page of the website with the some jargons:
This has eventually affected the homepage as the hacker's message could be seen on the new sliders. Message will be to the contact email address on the website to notify the webmaster of the website so that urgent attention could channel before the hacker bring down the website completely.
See more screenshots of the affected pages below: