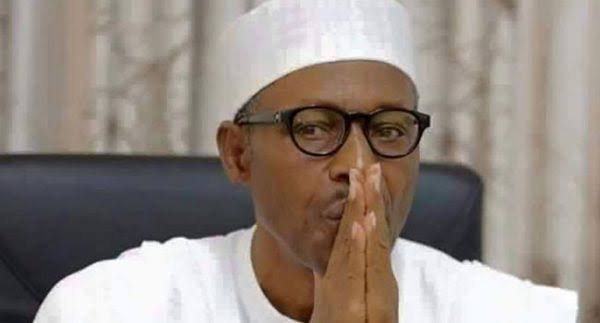 Ex-National Auditor of the All Progressives Congress, APC, Chief George Moghalu has come out to talk about how he is sure that the Igbo geopolitical zone is not marginalized under the President Muhammadu Buhari-led government.
Moghalu used the opportunity to urge his kinsmen to begin to build bridges across Nigeria for the 2023 presidency.
According to him, he has facts to prove that Igbos are not marginalized and one clear one is the remarkable infrastructural development in the South East since Buhari took charge.
He added that Buhari's government has shown no sign of pushing Igbos aside, else he wouldn't have being employed in his current position.
On APC in power, "It is always very important when you want to make an assessment to begin by, first of all, looking at where you were, your millage point and then looking at the millage you have covered, then you will be able to know what it will take you to get to where you have programmed yourself to be. I appreciate the challenges and difficulties facing us as a party and as a nation but I will be bold and honest enough to say APC has done well in the last five years. We have done reasonably well but that is not to say much is still not left to be done. There is still quite a lot to be done."
So, I always describe our nation and party as work in progress. As we work, there are new realities, new challenges and we keep addressing them and keep looking ahead. If you could remember, our presidential candidate then, who was later elected President in 2015 and 2019, anchored his campaign on three planks: addressing insecurity, fight corruption and build the economy, and if you look at those three areas, an honest assessor would be able to say, yes, he has not reached 100% but he has done very well. If you remember, at the time our party was elected into government in 2015, over 14 local governments in this country were under the control of Boko Haram to the extent that they were flying their flags on the soil of Nigeria, to the extent that they had administrations running these places, but, today, you don't have those things anymore. No inch of Nigerian soil is under the control of any other person other than the leadership of this nation led by President Buhari as elected by the people of Nigeria. Now, the morale of the armed forces before he came was very low, today it is not the same. There are new acquisitions in terms of military hardware, training potentials, the welfare of the troops and personnel on the front burner and they have been doing well and that is not to say we have conquered insecurity completely.
No. Today, what you have now are flashpoints. You have Boko Haram or some other terrorist organizations or individuals looking for soft targets to attack, that wasn't the case before. Before our party came into office, Nigeria was under siege, everybody understands that but that is not the story today. There is still a lot to be done. I agree and the government is conscious of that fact and that is why an effort has remained consistent. For example, have you taken time to look at the speech of Mr President in Ethiopia recently? He said all our children kept in captivity will be rescued and that goes to show a man that is determined and a man who has direction. You don't need anybody to preach to you or to explain to you the extent that this country has gone on the fight against corruption. What we all know is that as you fight corruption, corruption fights back, but, today it is not business as usual. Before anybody now thinks of any corrupt activity, he looks back. Fighting corruption, arresting people is no more the affair of the poor man as the high profiles are also being careful now. So, the fight against corruption, I expect and I believe very strongly, is everybody's fight. It is not about the President's fight, it is not about the fight of the executive, it is everybody's fight. That's why I like this quote "that if you don't kill corruption, corruption will kill Nigeria". On the economy, as we speak today, the economy is being aggressively diversified. There is a reduced emphasis on oil which used to be the mainstay. Today we are talking about agriculture. Very soon, we will become a net exporter of rice and the government is investing aggressively in agriculture today unlike before. Emphasis is also being put on mineral resources and the steel sector. There are activities in other areas that can help in stabilizing our economy. So the government is doing quite a lot in that area but I will always like to say that a lot is still yet to be done and that is why I always describe it as work in progress."
On marginalization of Igbos, "The truth about it is that this is stale news. When people say marginalization, I say present the facts because I have facts to prove that we are not marginalized. Let's look at the massive infrastructural development in the South-East. In the 16 years of the PDP administration, the second Niger Bridge was a mirage, was mere promises until this administration came into being; what we are talking about now is the date of completion and the contractors have mentioned when they are going to complete it. In the next one and a half years, it will be completed, go there and see what is going on. Does that show a government that is marginalizing the people? Go and look at Enugu-Onitsha expressway, the level of work that is going on, look at Onitsha-Port Harcourt Express Road and find out the level of work that is going on, look at new roads that are being opened and developed look at Aba-Ikot Ekpene and what have you, these were all major federal roads that were abandoned. Look at investment in agriculture, does that show a government that has marginalized the people? I am from the South-East and I am sitting here."