Chelsea manager, Frank Lampard has come out to say that it is also up to Timo Werner's team-mates to help the striker end his 11-game drought. Lampard recently revealed that the German forward needs the right service at the right time to shine during games.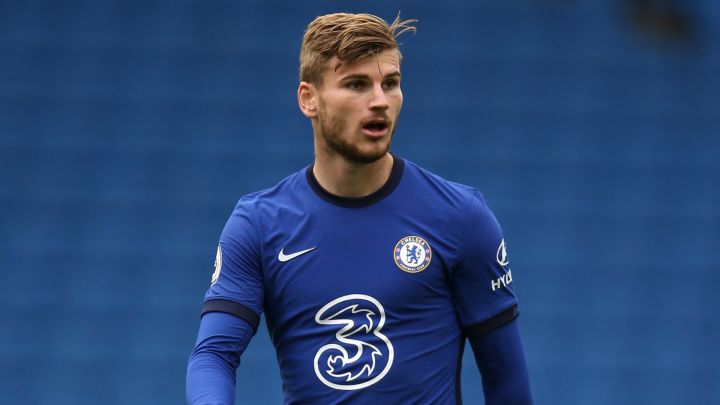 According to him, the Germany international can be effective against deeper defences too, and it does not have to only be on the counterattack.
He added that all players go through tough times in front of goal, but Werner will score goals eventually.
His words, "City will be a different game but we are a possession-based team too,"
"We generally will have the lion's share of possession and we have generally found some low block teams against us in the last period, which we have not broken down well enough.
"I think Timo's attributes can be very powerful on the counterattack but there are lots of things that we need in the game against City, on and off the ball, so we will see.
"He is always a huge weapon on [the counterattack] and I think he will become a huge weapon against low blocks as well. It's not that he can't play against that. He's sharp, he can finish. Sometimes the onus is on us also to get the ball in the right areas."
"Every player goes through tough times in front of goal,"
"The beauty is that he has been getting chances, that is definitely a positive, we know that.
"I found work on the training ground to be the only way to turn that, simple work on the training ground and repetition of finishing, which Timo is doing now.
"When you work like that, it's a matter of time because his natural attributes will get him in front of goal and get him away from defenders and will get him those chances again. If his confidence comes down from missing a couple, that is only natural.
"It's my job to help him with his confidence and be positive and push in a positive direction. The goals will come."