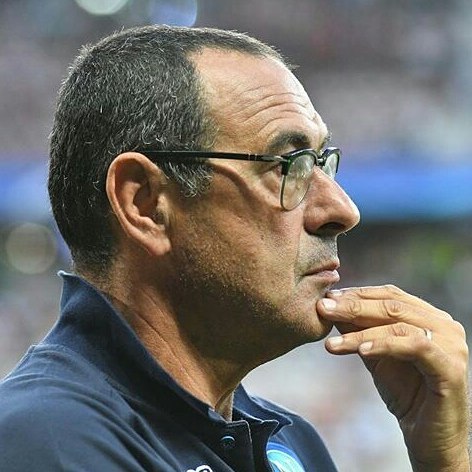 Chelsea should keep Maurizio Sarri as coach even if the Italian might've made up his mind to go back to Italy, according to Gus Poyet.
The 60-year-old manager came in after Antonio Conte was fired at Stamford Bridge last summer, but he had a season filled with unmet expectations with his style of play.
Sarri led the London club to a 3rd-placed PL finish and lifted the Europa League trophy.
However, rumor has it that Chelsea is set to let him go, but Gus Poyet feels it will be a bad idea.
His words to talkSport, "Sarri, for me, has done very well,"
"I know we talked earlier in the season about the style of football, about Sarriball, blah, blah, blah.
"But at the end of the day, he finished third behind the two best teams for many, many years in the Premier League, he won the Europa League and was in the final of the League Cup, which they lost on penalties. So it wasn't that bad.
"I'm not sure whether it's Chelsea that want him to leave, or he himself wants to leave.
"It looks to me that he's had enough of the criticism for the job he's done and actually he is the one who wants to leave.
"Me? I want Sarri to stay. Having the results they've had, I think it's a good option to have him for another year. But I've got a feeling that it's him who has had enough. I hope not, though."
On if Lampard should take the job if he is offered the role, "I think it's a beautiful job and, if he has the chance, Frank has to jump at it.
"It's a rare opportunity and it's a good option. He knows the club, he knows the politics inside the club and he knows you need to have a different way of playing."