Known for his controversial write-ups, singer turned writer, Etcetera is back again with another one, lambasting celebrities who 'tone' or literally, as he put it, bleach their skins.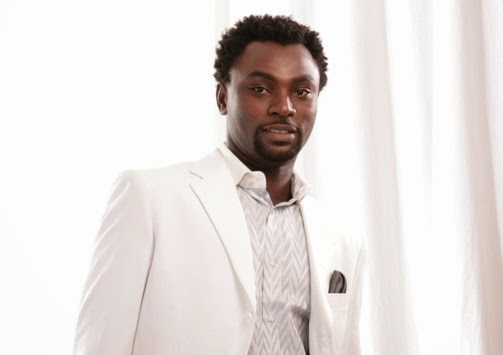 Enjoy the write up!
The Association of Bleaching Celebrities of Nigeria wishes to use this medium to inform the public that the inexcusable attitude of some of its members to their fans has been brought to its attention.
It has also been said that some members of this esteemed organisation have embarrassingly refused to shake hands with their fans and in some of these cases, the aggrieved fans are said to have been little kids.
According to section 19 of our annually reviewed constitution, no bleacher operating within our ranks has any right whatsoever to disrespect his or her fans. Such unruly attitude should stop henceforth. Anyone culpable of this dastardly act will be severely dealt with according to what is stated in our constitution. We want to also use this medium to pass this vital information to the rest of the public and it will be in the interest of everyone to read the following very carefully.
They are humans and they deserve the rights to decide their skin or vein colours. Be it black, blue, red or rainbow, it is their choice and the public must accept and respect it. After all, if you are a very observant fan, you would have noticed that all light-skinned male celebrities always wear suits or long sleeve shirts and walk with their hands in their pockets. Walking with your hands in your pockets is prescribed by this distinguished organisation to all bleachers.
In cases of bleaching gone wry, please note that celebrity bleachers don't do all these because they want to be seen as fashionably sensitive or too cool to care. They do it to avoid that embarrassing moment when you discover that your pretty face celebrity has the hands of a local tye and dye merchant.
We hope that henceforth, whenever you see a light skinned celebrity with pocketed hands, you will save yourself the embarrassment and kindly let him be. A celebrity bleacher with bad bleaching experience is like a dog with rabies and no sane person messes with a rabies-infected dog. We implore you non-bleachers to be more sensitive to the plights of bleachers. To you male fans who love greeting women with a kiss on their cheeks, please be advised to keep your damn kisses to yourself whenever you see those light-skinned celebs who love tying scarves around their necks.
It is not fair to expose someone's multi-coloured neckline to the whole world because you want to prove that you can greet like an arab. And if you are a church usher who is fond of telling people to raise their hands up during worship, better stay the hell away from any light-skinned celebrity you see in church. Allow them to worship with their hands glued to their sides. We swear, you don't want to see that armpit. Our sincere appreciation also goes to all men out there dating a celebrity bleacher, we commend your patience. You have stood by them knowing you can't take them to the pool because of their black yansh.
And when they forced you to take them against your will to the pool, you still had to endure the fact that they got into the swimming pool fully dressed in their leggings, T-shirts and stockings. May you be rewarded handsomely for your stoicism and perseverance. One quick advice though, inasmuch as you may love your bleached spouse and want to treat her to different types of adventure, it is paramount that you resist every pressure to take her to the beach.