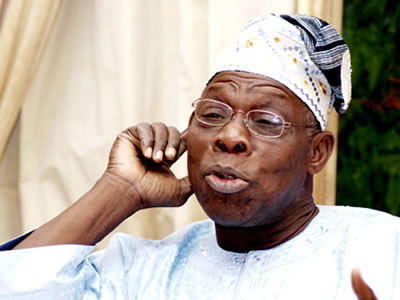 Few days after he accused President Goodluck Jonathan of orchestrating a tenure elongation plot, which he dubbed the "Gbagbo treatment", ex-President Olusegun Obasanjo has dumped the ruling Peoples Democratic Party (PDP), saying he is no longer interested in partisan politics as he is now a statesman.
Although this is a developing story, there are reports the ex-president allegedly tore his PDP membership card in public.
You may recall that the Presidency and PDP had made various attempts to appease Obasanjo to no avail, which led to speculations that the ex-president may be suspended for anti-party activities.
Perhaps his dumping of the ruling party is a pre-emptive move.
Details later…