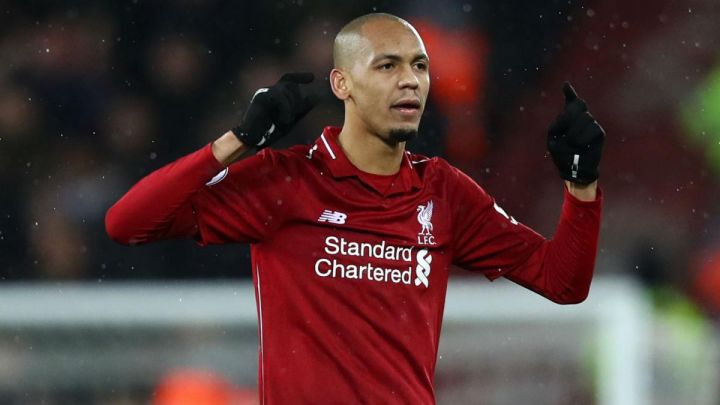 Fabinho is playing like he has been a center-back all his life, Georginio Wijnaldum has said.
Wijnaldum recently revealed that the Brazilian has done well to replace injured Virgil van Dijk thus far.
According to him, Liverpool's defence is in safe hands because Fabinho has already proven that he is a natural at the back.
He added that it is always great to have players who can play in different positions and Liverpool is lucky to have the former Monaco DM.
His words, "Fabinho does great as a centre-back,"
"I think in the games that he's played there we didn't concede any goals. And also, the way that he's playing… it's like he's been playing there his whole life.
"It's great to have a player who can play in different positions. He does it well in all of the games he plays [at centre-back], so it's a good thing for the team."
"This combination with Joey and Fabinho, I don't think they played together before if I'm 100 per cent right. Maybe once but I don't really know,"
"So they need to get used to each other, they need to get used to the verbal demands in that position – what you have to say there to help the midfielders and all these kind of things.
"Fabinho can play the position, he likes playing it actually. If I would have asked him to play right-back I don't think he would enjoy it as much as he's enjoying the centre-half position.
"In our situation in the moment we have to keep those boys fit and then they can of course help us a lot. I'm not surprised he plays well in the position otherwise we would have thought about a different solution, even when that would have been properly tricky."