On Monday, Nyesom Wike took office as minister of the Federal Capital Territory (FCT) of Nigeria.
He made a highly public speech in which he threatened to demolish any illegally constructed buildings.
Many people feel that Wike was appointed Minister of the Federal Capital Territory (FCT) because of his focus on infrastructure development during his time as governor of Rivers State.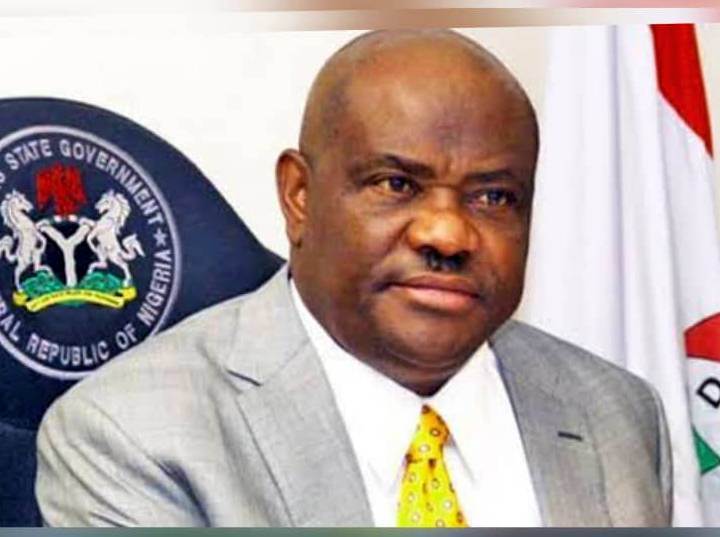 However, not everyone agrees with his more draconian tone in his speeches.
In light of the current administration's difficulties dealing with the high rate of crime in the Federal Capital Territory (FCT) and the rest of the country, several commentators have already urged him to proceed with care.
Wike is under pressure to stop making thousands of people homeless in Nigeria and redirect his efforts elsewhere.
Infrastructure
Former Vice President Yemi Osinbajo dubbed Wike "Mr. Project" for his impressive record in infrastructure while he was governor of Rivers. Most people expect him to achieve the same success as the FCT Minister.
The former governor of Kaduna State, Nasir El-Rufai, has been named the best Minister in FCT, Abuja, since its inception. El-Rufai is mostly responsible for the city's infrastructure in the capital. Wike is predicted to break all of El-Rufai's previous records.
Senator Shehu Sani, formerly of Kaduna Central, said of the new FCT minister on Twitter, "The capacity and competence of the new FCT minister to deliver is without doubt."
The FCT wants a makeover in more ways than one, including cleanliness.
Rubbish dumps, slums, illicit markets, and even parks can be found in certain areas of Abuja.
Wike claims that "the time has come" where the problem of everything being turned into a market will no longer be tolerated. That happened in the past. The metropolis of Abuja is now littered with trash.
Enhancing FCT Neighbourhoods and Road Networking
The natives of the FCT are petitioning Wike to improve transport options in their neighbourhoods. They remarked that this will improve the look of neighbourhoods in the FCT.
"The communities within the FCT are looking unkempt due to the poor road network, so Wike should enforce urban renewal," Comrade Christopher Ikpebi, a native of the FCT, told DAILY POST.
The government, for instance, "needs to look into the road network into Kobi and those into other communities within FCT."
Ikpebi continued, urging Wike to think of ways to help the many unemployed college grads and talented people in the Federal Capital Territory.
He urged Wike to think about indigenous people when making employment decisions.
Wike, as host of the federation, could encourage the president to hire some of the unemployed young people back home by putting in a good word for them.
Wike should give thought to the indigenous graduates since "States usually get slots allocated to them."
Deji Adeyanju, a lawyer located in Abuja, recently shared his opinion that Wike, as FCT Minister, will be able to accomplish the same success he had in Port Harcourt.
Adeyanju predicts that Wike will be successful in his efforts to improve the FCT because of his work ethic and because of the innovative ways in which he envisions improving the territory's underlying infrastructure.
In the last eight years, the FCT has never had it so bad; the previous minister was the absolute worst.
The downside of Wike is that people would ignore the law and the courts.
Since Wike values theatrics so highly, he may take these actions to an extreme, which could generate friction.
The right to property is one of the inalienable rights of citizens, so he should be very mature and not someone who is known for picking fights with political opponents, which is the advise I would give him.
Wike should act in accordance with established protocol in anything he does.
You can tell from his inaugural address that he has a penchant for sanitising the federal capital city by saying things like, "It has to be exceptionally clean because it is the convergence of the diplomatic Corps.
Given the opportunity, "Wike will surpass El-Rufai in the area of infrastructure, based on what he did in Port-Harcourt." Whatever Wike wants to do, it should be within the bounds of the law because at one point in time El-Rufai was a lawless dictator.
Worries have been raised that Wike will act out of personal animus rather than duty.
While campaigning for the All Progressives Congress (APC) under President Bola Tinubu in the previous presidential election, he defected from the People's Democratic Party (PDP).
There is also lingering animosity from that election, leading some to speculate that he may destroy PDP and opposing party buildings.
In his acceptance speech, Wike addressed the implication, asking, "Is there anybody I want to fight that I'll not tell you I want to fight?" I heard that PDP doesn't have a Certificate of Origin, so I went there to make sure. C of O is required, therefore if they don't have it, they don't have it. What sort of politics is it, anyway? That which is not possessed cannot be possessed.
That being the case, "so if we're doing something to find out those who don't have C of O or those who have it or have not complied and maybe PDP is one of them, therefore, we'll not do our work?"
Support InfoStride News' Credible Journalism: Only credible journalism can guarantee a fair, accountable and transparent society, including democracy and government. It involves a lot of efforts and money. We need your support. Click here to Donate