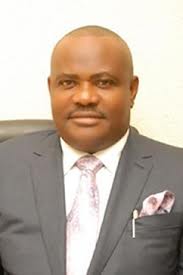 ABUJA (Education Ministry Report) – The Federal Government has inaugurated a technical committee to review the contents and curriculum of the Higher National Diploma (HND) as part of efforts to bridge the gap between HND and B. Sc certificates.
The Supervising Minister of Education, Ezenwo Nyesom Wike (Barr.) stated this in his office on Tuesday May 6, 2014 while inaugurating the technical committee. He recalled that since the pronouncement in 2005 by the former President of Nigeria, Olusegun Obasanjo of the removal of the existent top level career progression of HND holders to enable their public service career terminate at the same level with Degree holders, a lot of efforts towards removing the disparity have been made, but have not yielded expected results.
The Education Supervising Minister noted that the delay has imposed on the Academic Staff Union of Polytechnics (ASUP) the need to include the issue of dichotomy between the HND and Degree holders as one of its demands. He further intensified that the issue was also considered as vital for discussion in the meetings which held between the leadership of ASUP and the Secretary to the Government of the Federation as well as the Head of the Civil Service of the Federation and other Government officials.
"One of the major outcomes of that meeting was the constitution of an Inter-Ministerial Technical Committee to review the curriculum of Higher National Diploma graduates. The Committee which has three weeks to conclude its assignment had the following as its terms of reference: Reviewing the curriculum for HND graduates; Introducing a bridging course that will pave the way for the recognition of HND certification for attainment to the highest grade level in the Public Service and Designing a programme to enable the Polytechnics award Bachelor of Technology Degrees which has equivalence with other Bachelor Degrees," he stated.
Ezenwo Wike inferred that the Committee which was chaired by the Permanent Secretary in the Federal Ministry of Education, MacJohn Nwaobiala has the following members: The Permanent Secretary in the Federal Ministry of Labour and Productivity; the Permanent Secretary in the Career Management Office (OHCSF); the Executive Secretary of the National Board for Technical Education; the Executive Secretary of the National Universities Commission and the Executive Secretary of the National Commission for Colleges of Education.
He identified other members to include: the General Secretary of the Nigerian Labour Congress; the General Secretary of the Trade Union Congress; the Director-General of the Nigerian Employers Consultative Association; the Representative of the OSGF and the President of ASUP as well as the Director of Tertiary Education in the Federal Ministry of Education, who is the Secretary of the Technical Committee.