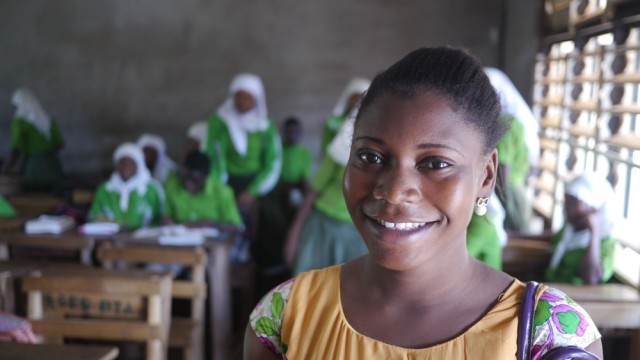 Filmmaker: Brian Tilley
"Study after study has taught us that there is no tool for development more effective than the education of girls and the empowerment of women," Kofi Annan, the then UN Secretary General said at a keynote address in 2004.
Thanks to a huge global push, there are now more girls enrolled in primary school than ever before – almost at parity with boys. When it comes to secondary education, however, girls still lag behind. Poverty is a major cause, with many families unable to afford school fees and encouraging girls to marry early.
This film follows Zeinab Andan and Nimatu Yakuba, two young women who have benefitted from a scholarship programme designed to enable girls in Ghana to stay on in school.
Zeinab has now graduated from Tamale Islamic Senior High School in Ghana's impoverished northern region and is being trained as a youth leader and guide for other students.
Nimatu is in Zeinab's class and through her story, we see the strain that a life of poverty puts on a young girl. Her sisters are married, but their husbands have no work. All of this has made her ambitious: she wants to succeed and help her family.
Dolores Dickson is the country director for Camfed, the agency providing the bursaries. She explains the many challenges for families of keeping girls in school and the impact this intervention has had. She also talks about the entrepreneurship training they offer to school leavers.
We also meet Ayisha Fuseini, who runs a successful shea butter processing project employing women from her local village and now supplying a range of outlets including The Body Shop.