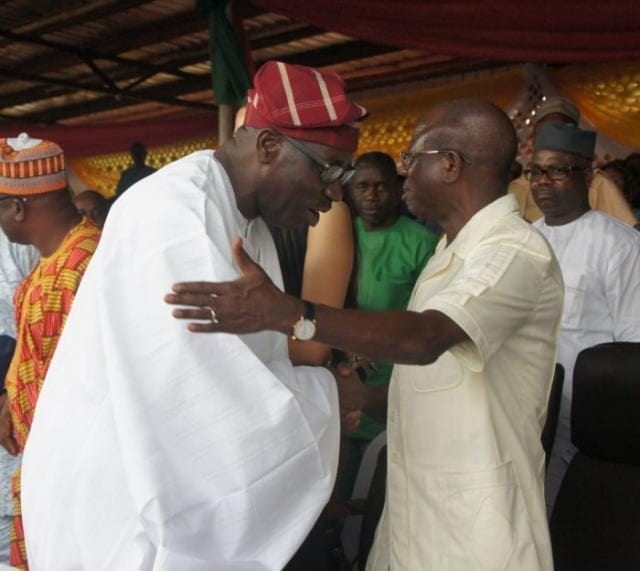 Edo State Governor Godwin Obaseki, has ordered investigation into discovered padding of the state budget for the conduct of first school leaving certificate exam, also known as Primary Six exam.
According to the governor, a 253 million naira fraud was discovered in the conduct of the just concluded Primary Six exam in Edo State.
This fraud, according to available records, have been been going on since the Oshiomhole administration.
The memo that was raised was for the 2017 Primary Six exam was for N283m. This was signed by the Ministry of Education and, according to available records, has been the case since the tenure of the outgone APC government led by Oshiomhole.
While N283m was voted in the Memo, but investigation by Mr Obaseki revealed that only N30m was used to conduct the exam, revealing a fraud of N250m perpetrated by the APC government.
The governor has vowed to probe the source of the Memo, which has been the case since the last administration. He vowed to fish out the culprit, even though the Memo isn't a secret document and was actually authorized by the APC government in the state.
Political pundits hold the opinion that Obaseki's vow to probe the source of the fraud was an indication of his daring to probe Oshiomhole, the former governor of Edo State, who had been approving such scandalous looting of the treasury over the years.
On their part, the leadership of the opposition People's Democratic Party (PDP) has criticized the APC government over the fraud, describing the APC as corrupt. The party called for a beyond-the-surface probe of the fraud.
In a statement credited to the Publicity Secretary of the state opposition party, Mr Chris Nehikhare, the party criticized Obaseki's alleged lip service over the announced probe for the fraud in the exam, which they traced to the former governor, Adams Oshiomhole.
"We had previously described Edo State Government as a cesspool of corruption under Adams Oshiomhole." Mr Nehikhare stated.
Adding, the state publicity secretary accused Oshiomhole of monumental corruption and mismanagement of public funds.
"Under Adams Oshiomhole N500m was criminally withdrawn monthly for 8 years by one Mr M.A. Kadiri under the guise of "urgent security challenges.
"Under Adams Oshiomhole, N30b was borrowed for the Storm Water Project, but today, we know that was as scam.
"Under Adams Oshiomhole, N11b was spent to build and equip the "five star General hospital", and today, Gov Obaseki has done a "Pontius Pilate" on that. He has said he cannot afford to equip the same hospital Adams Oshiomhole said he has paid 75% of the cost of equipping."
The opposition party concluded that the probe ought to extend to Adams Oshiomhole, the immediate past governor of the state, under whose regime most of the discovered fraud and looting happened.
"Our reaction to the drama playing out in Edo State Government is that the probe should start from the head of the corruption cabal, Adams Oshiomhole, not the cronies and petty pilfering he left behind in government."
---
Faith Iguodala Okoro
Support InfoStride News' Credible Journalism: Only credible journalism can guarantee a fair, accountable and transparent society, including democracy and government. It involves a lot of efforts and money. We need your support. Click here to Donate