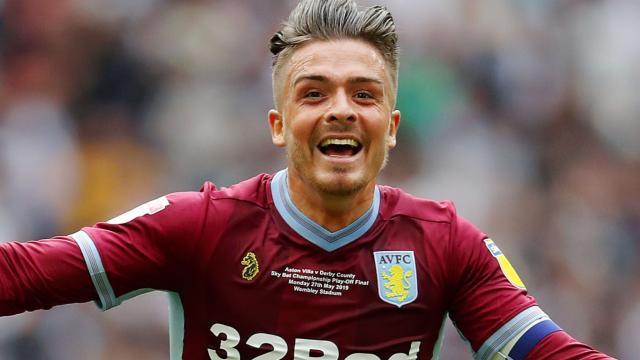 Ex Aston Villa player, Gabriel Agbonlahor has come out to say that Jack Grealish can't turn down the chance to join a club like Manchester United or Tottenham.
Agbonlahor recently revealed that if the opportunity to play in Europe presents itself, he expects Grealish to jump ship without thinking about it.
According to him, joining a bigger team and playing with bigger players will also aid the Englishman to force his way into the England squad in the nearest future.
He added that Jack's performance vs Arsenal showed why he is considered a top player in the EPL.
His words, "Jack loves Aston Villa. I've had the pleasure of being captain of that club and being a fan as well, and he's in a similar situation, he just loves the club.
"He's been outstanding since the return. You look at his performance yesterday, he was the one creating things, he was the one tracking back, throwing his body on the line, making interceptions.
"He just showed yesterday how much he wants to keep this club up, everyone has seen how he has carried Aston Villa this season, really, and they've given themselves an amazing chance.
"You know what football fans are like, they never want to lose their best players, but for me as a Villa fan if he can keep us up and then had a move where he's got a chance of playing Champions League football, playing with elite stars, then I'd give him my blessing. I'd understand that.
"I might get a bit of stick for this, but it's what I'd do in his position.
"He's got a chance to join a club like Manchester United, or Tottenham, whoever is interested in him, and he's got the chance to win trophies, to play in the Champions League and maybe a better chance to get into the England squad.
"At this time of his career, he's coming into his prime at 25, so he can't really turn down a chance of going to a top club, you just can't do it."