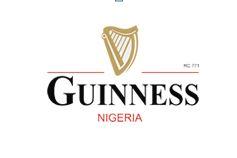 Guinness Nigeria Plc, an integral part of Diageo, has partnered with Concern Universal to pioneer a sustainable method of integrating rural sanitation and hygiene promotion with access to safe water. This novel approach which strengthens the 10 year-old Diageo Water of Life project is being implemented by Concern Universal in 10 communities across three local government areas of Cross River State.
Inadequate access to safe water and sanitation, coupled with poor hygiene practices, causes the spread of deadly, yet easily preventable, diseases such as diarrhoea, cholera, and typhoid. In Nigeria, where one quarter of the population practice open defecation, over 150,000 children under the age of five die each year from diarrhoea alone. Together, improvements in water, sanitation, and hygiene (WASH) are responsible for preventing up to 90% of diarrhoeal diseases.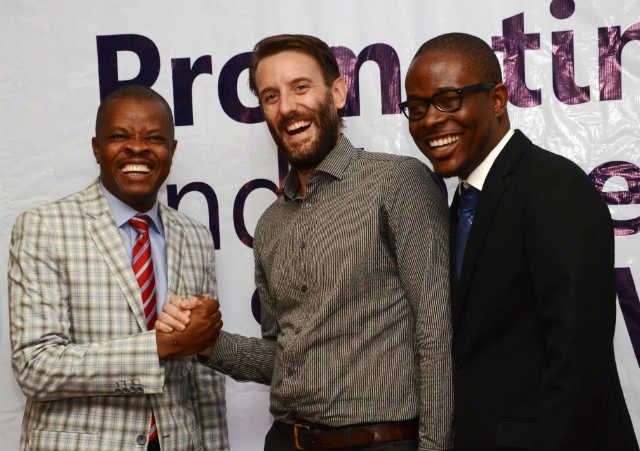 Sesan Sobowale, Corporate Relations Director, Guinness Nigeria Plc said "Guinness Nigeria recognizes that millions of people still do not have access to clean and safe water. 1 in 5 people around the world cannot access safe drinking water; and in Nigeria, 63 million people do not have access to clean water. This is why Guinness Nigeria and the Diageo Foundation teamed up with Concern Universal to provide clean water for rural communities in Cross River State. Our partnership leverages our collective strengths to help beneficiary communities improve their water, sanitation, and hygiene, and ultimately, their health."
Guinness Nigeria's partnership with Concern Universal supports the Rural Sanitation and Hygiene Promotion in Nigeria (RUSHPIN) programme by providing access to safe water in villages that have achieved open defecation free status in Cross River State. The partnership's key innovation is its careful sequencing of water points with RUSHPIN's community-led, behaviour change approach. It ensures that the provision of water points complements, rather than undermines, the critical behavior change process, hand-pump boreholes are only provided once communities sustainably end open defecation. New water points are then maintained by inclusive 'Water, Sanitation and Hygiene Committees', each with 50% female membership, who are provided a toolbox, set of spare parts, and intensive hands-on training in borehole repair in the case of future breakdowns. Committee members are also facilitated to develop their own water management plans, including financing future repairs and conserving water during drier seasons.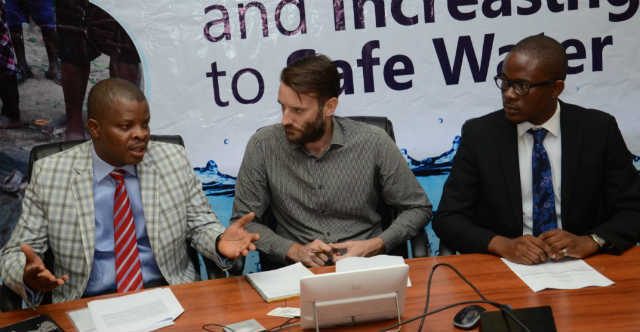 Concern Universal's Country Director, Tim Kellow, explains how "this approach, which carefully sequences demand-led sanitation & hygiene behaviour change with participatory water management, is creating a model for the WASH sector,in Nigeria and beyond, to ensure that the introduction of water points works in tandem with sanitation and hygiene promotion to prevent killer diseases, such as diarrhoea".
Osita Abana, Sustainable Development Manager, Guinness Nigeria, remarks on the project's impact in Cross River State: "During my visit to beneficiary communities, I was inspired to see firsthand, the positive impact the Guinness/Concern Universal partnership is already making. Families who used to fetch water from streams now have easy access to clean water. Communities have also adopted proper hygiene habits that will limit the spread of preventable diseases like diarrhea and cholera."
Through the partnership's pilot project, Guinness Nigeria and Concern Universal helped 6,000 people in ten communities to access safe drinking water. In addition, 120 community members have been trained in basic borehole maintenance and water resource management.
-Ends-
For media enquiries, please contact
Adeola Adejokun (Guinness Nigeria Plc)
Phone: +234 805 603 5210
Email: adeola.adejokun@diageo.com
About Guinness Nigeria and Diageo
Guinness Nigeria Plc was established in 1950, making it one of the oldest companies in Nigeria. Listed on the Nigerian Stock Exchange in 1965, and with a shareholder base of over 75,000 shareholders, it is also one of the foremost quoted companies in Nigeria. The company built its first brewery in Ikeja in 1962, and currently has facilities in Ogba, Benin City and Aba. Included in its portfolio are such acclaimed brands – Guinness Foreign Extra Stout, Guinness Extra Smooth, Malta Guinness, Harp Lager beer, Smirnoff Ice, Satzenbrau Pilsner Dubic Lager Beer, Harp Lime and Malta Guinness Low Sugar.
Diageo Plc is a global leader in beverage alcohol with an outstanding collection of brands across spirits, beer and wine categories. These brands include Johnnie Walker, Crown Royal, JεB, Buchanan's and Windsor whiskies, Smirnoff, Cîroc and Ketel One vodkas, Captain Morgan, Baileys, Don Julio, Tanqueray and Guinness.
Diageo is a global company, and our products are sold in more than 180 countries around the world. The company is listed on both the London Stock Exchange (DGE) and the New York Stock Exchange (DEO). For more information about Diageo, our people, our brands, and performance, visit us at www.diageo.com. Visit Diageo's global responsible drinking resource, www.DRINKiQ.com, for information, initiatives, and ways to share best practice.
Celebrating life, every day, everywhere.
About Concern Universal
Concern Universal, an international Non-Governmental Organisation (NGO) with 14 years of experience in Nigeria, is the executing agency of the Rural Sanitation and Hygiene Promotion in Nigeria (RUSHPIN) programme.
RUSHPIN is a five-year initiative of the United Nation's Global Sanitation Fund and the Nigerian government which uses the empowering 'Community-led Total Sanitation' approach to trigger community-wide demand for improved sanitation and hygiene without the use of external subsidies. Through the programme, over 2 million rural people in Cross River and Benue states are taking control of their own health by ending open defecation and washing their hands with soap at critical times.