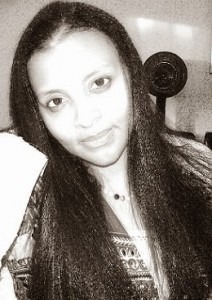 Gumsu Sani Abacha, the most vocal daughter of late military president, Sani Abacha is back on Twitter cursing out her family haters for the unjust way some people single out her family name in negativity.
I guess this is connected with the new Federal Government lawsuit against her brother Mohammed Sani Abacha for unlawfully receiving about N446.3billion allegedly stolen from government's coffers between 1995 and 1998.
Mohammed is, in the charge of nine counts, accused of "dishonestly receiving stolen property" and "voluntarily assisting in concealing money." The charge replaced the earlier one of 121 counts in which Mohammed was charged with
Atiku
Bagudu, who is excluded from the fresh charge.
According to the new charge, Mohammed concealed 141,100,000 pounds sterling and $384,353,000 in cash and
travelers
checks.
The charge, dated
February
24,
2014
was filed by a private prosecutor,
Daniel
Enwelum, who is prosecuting the case on behalf of the
Federal
Government and upon a fiat dated
February
18, 2014, issued to him by the Attorney General of the
Federation
.