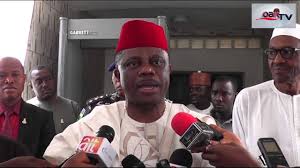 The Hausa community in Nnewi has shown massive support for the re-election bid of Governor Willie Obiano of Anambra.
Chief Imam of Nnewi Central Mosque, Alhaji Garba Yusuf, made this known in an interaction with newsmen on Thursday in Nnewi.
Yusuf described Obiano as a detribalized leader, saying "we, Hausa people, have enjoyed peace in the last four years of Obiano's governance".
"We have enjoyed peaceful co-existence with our host community; we are happy that we have never been harassed by anybody since Obiano took over.
"We have been doing our business under conducive atmosphere and we are very happy,'' he said.