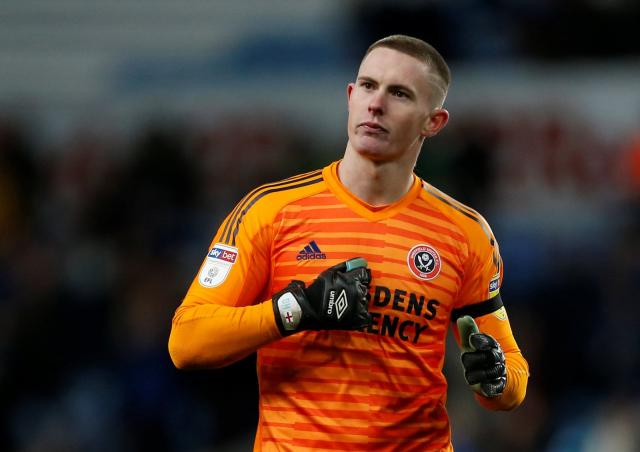 Mark Bosnich has come out to back Dean Henderson to take the No 1 jersey from David de Gea at Manchester United.
Mark recently revealed that Henderson was called back from loan to give the Spanish GK a run for his money between the sticks.
According to him, Dean signed a long-term deal for a reason, and it surely proves that the goalkeeper is part of Mufc's long-term plans.
He added that De Gea has been off form for sometime now so he must step up quickly or Henderson will take over.
His words, "The fact that he's signed such a long-term deal, he's obviously part of their long-term plans.
"Whether or not it'll be at the start of the season, I think at some time during next season – unless De Gea starts off and he's doing absolutely fantastic – I do believe that Dean Henderson will take over.
"Obviously De Gea, over the last 12 months, hasn't been quite the goalkeeper he is and I believe that now the contract is done and signed, if De Gea continues his in and out form, that Dean Henderson will take over.
"The only thing that will stop that is De Gea performing out of his skin if he starts again – and that's only good for the club either way."