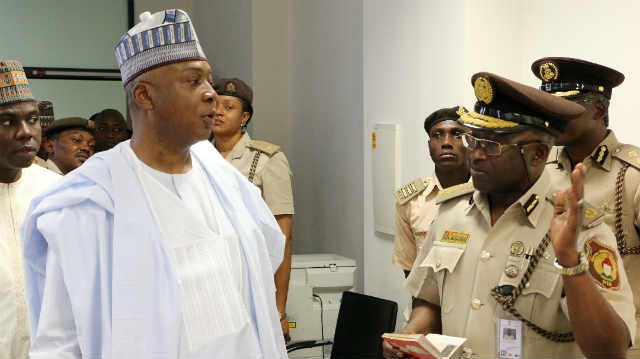 Bukola Saraki has described the hijacking of the mace by protesters as a disgrace.
The Senate President said "What happened was a disgrace. It made no sense if you think about it, and it was a very primitive adventure.
"If they were looking for a routine change, it was better they followed due process."
"If you were to impeach the President, for instance, you go through the impeachment process and involve the House.
"You will have to get a simple majority or three quarters of the members to get him out. And where you are unable to do that, you simply walk away," he added.
The Nigerian Police has found the Senate's mace which was snatched by hoodlums at plenary.
According to a statement made available to us by the deputy PRO, Aremu Adeniran the mace was abandoned at the City Gate.