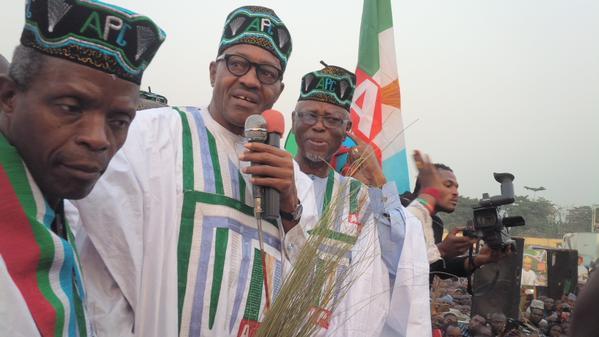 Leader of the Niger-Delta People's Volunteer Force (NDPVF), Alhaji Mujahid Dokubo-Asari, has alleged that the defunct Action Congress of Nigeria (ACN), wich he claimed is now the pivot of the All Progressives Congress (APC) deals with Divisional Police Officers (DPOs), DCOs during elections. He said they also have people in the judiciary and in the Independent National Electoral Commission (INEC), they have people they work directly with. "That is the way they rig election."
"I was a member of ACN, so I know how they operate during elections," he said, adding, "It is ACN that has transmuted into APC because ACN is APC. All the others are just affiliates. They are associates. The driving force of the party is ACN. They are using the so-called idle followership of Buhari in the North. The machine, the intelligentsia, the think tank, everything is ACN."
Speaking in an interview with Vanguard, Dokubo-Asari said in as much as he wanted the general elections to go on as earlier scheduled, he found it unthinkable to disenfranchise millions on Nigerians who are yet to get their Permanent Voters' Cards (PVCs). He wondered how challenging it can be to give people who are already on INEC's data base their PVCs
"But all the people who registered have their temporary voter cards. So, if we are not ready with the PVC, we can take their PVC to them. Their address is there. The bio-data are there. So, we can take it to them," he pointed out.
Dokubo-Asari dismissed opinions that describe the military's stance, which necessitated the postponement of the election as a conspiracy against democracy.
"What is conspiracy when INEC has not been able to provide PVCs? When it has made sure that in Rivers State, only 56 percent of the population have their PVCs? What of the remaining Rivers people that they want to disenfranchise? My wife has not collected her PVC," he said.
Although he agreed that the country's economic troubles was part of a global trend, he noted that the opposition leaders were compounding Nigeria's problems by spending foreign currencies for the party's electioneering campaign.
"On a television interview posted online, one of the campaign managers of General Buhari was seen with loads of dollars in his chest pockets. But he struggled to cover it. How can leaders be spending dollars and not Naira, thereby depleting the foreign exchange capacity of the country? And we know that most of them don't spend Naira. They spend dollars, pounds and euros. That is what is causing the crisis in the economy. It is more demands for foreign currency than we earn from our resources and so the economy will be going down. It is all Nigerians that must work," he said.
The ex-militant also highlighted the achievements of President Goodluck Jonathan. "Nigeria is becoming another food basket in Africa. Nigeria is coming back in all areas of agriculture: commercial agriculture and subsistent agriculture. A lot of people are going into agriculture. It is becoming more attractive. They are going into fish farming, livestock farming and so on. Commercial farming is contributing so much to the GDP of Nigeria. Go to the transportation sector and you will find out that the railway is working. The roads are being rehabilitated. New roads are being constructed. Now look at the airports. Today, a government is constructing four modern airports, not the remodeling: Port Harcourt, Lagos, Abuja and Kano, all brand new being constructed by the Chinese. It has never happened before. 12 universities were opened in one year. Has it happened before? There is the implementation of the Local Content Act, the Cabotage Act which is now bringing Nigerians into the oil and gas and marine business. People are making money, those who are ready to work. Even his opponents are benefitting from YouWin. The only thing that makes them to oppose Goodluck is that one group of people say they are divinely ordained by God to rule others."
He expressed confidence that the People's Democratic Party will win in the coming elections. "I have always told you that we had already won. We will win. They will complain and we are ready for them."
Support InfoStride News' Credible Journalism: Only credible journalism can guarantee a fair, accountable and transparent society, including democracy and government. It involves a lot of efforts and money. We need your support. Click here to Donate