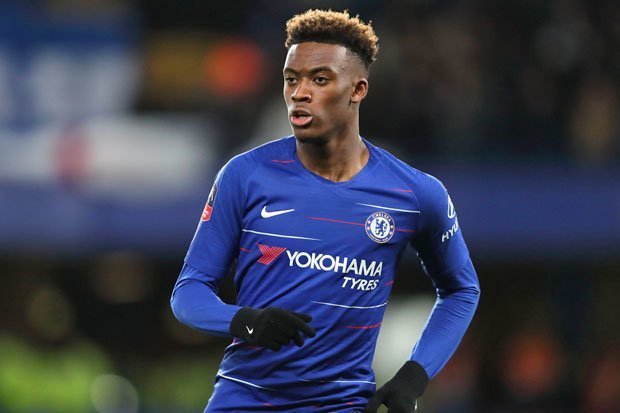 Chelsea manager, Frank Lampard has come out to say that reports linking winger Callum Hudson-Odoi with a move away from the club are not true.
Lampard recently revealed that he is deciding his team selections according to how the players trained, and there are no favourites in the squad at the moment.
According to Lampard, he needs players because he is united and ever rrady to work well for the ball and on it.
He added that he wants all his boys to be successful football players this season and that is the main goal.
His words, "I've got no idea; I've not got anything. I don't know if there is any truth on it, so not much to say I suppose,"
"I'd be surprised if any player is not disappointed when they don't play games. I'd be very surprised by that. With Callum, the young player he is, he has to absolutely focus on the work he puts in on the training ground day in, day out.
"I've said it now quite a few times. When I select a team, I have to think about how players trained, how they play within the team, how we work on the ball and, just as much, how we work off the ball. I have no favourites here; I don't lean on people because I like them.
"I lean on people because I want people to be successful, which, in turn, will hopefully make everybody here happy. Callum is a young developing player and a lot of talk has come his way because of the way his career has gone at a young age.
"The facts remain the same for all young players in the squad, they have to work every day with the idea to put themselves in the frame to start."
On Azpilicueta, "Yes, absolutely Azpi is club captain this season," he added. "He's done a great job of it. Since I've been in the role, he's been a huge help to me, how's he's handled himself on and off the pitch, how much he feels for the club, how much he communicates within the squad.
"We can all see the quality of Reece James and the competition I have in that right-back position, but Azpi's professionalism means he's going to be as important for us this year as he always is. He is officially club captain."