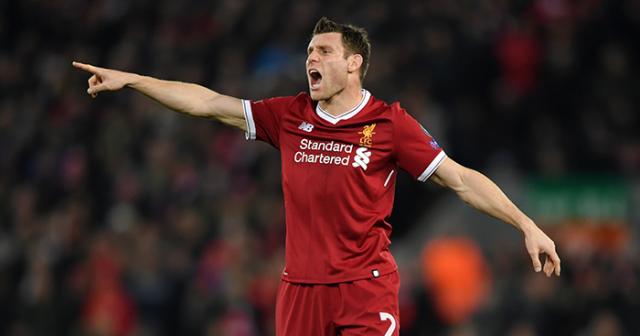 Liverpool player, James Milner has come out to say that he was set to leave the club in 2016-17 after he was asked to play as a defender.
Milner,however, revealed that he decided to stay because he loves challenges and he has definitely reaped the dividends of his patience.
According to him, there will always be positions you prefer on the pitch as a footballer, but the most important thing is what the mamager wants you to do for him and the club.
Milner added that he is proud of himself with the way he fought his way back into the XI.
According to him, "It was what the manager needed at the time. There's always going to be positions you prefer but you do what's needed for the team. I suppose at that point I could have turned around and said, 'No I don't want to do that, I want to leave.'
"He came to ask me to do it in pre-season and my mindset was, 'OK, how can I be the best I can be in that position?' and I started to learn the role. A few of the boys were a bit surprised when we set up at pre-season training the next day and I was at left-back, but that was part of the fun."
"Do you want to walk away from Liverpool and a manager of his calibre and not be part of something? I did the job as best I could and the year after that I don't know what was in his mind. Maybe he thought, 'Left-back, that's him done,' so it was a challenge to force my way back into the reckoning in midfield and I managed to do that."