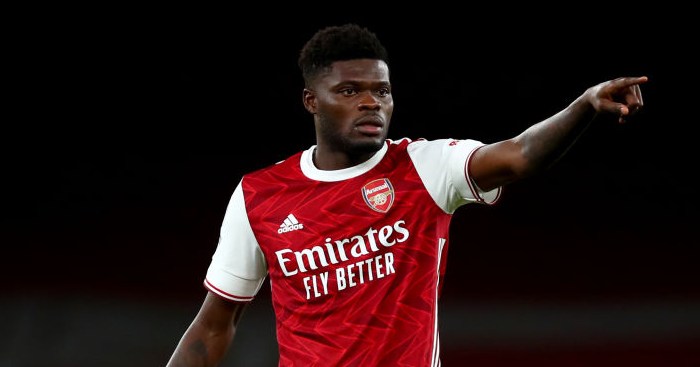 Arsenal manager, Mikel Arteta has come out to say that he has no regrets about playing Thomas Partey in Sunday's north London derby.
He recently revealed that the midfielder will miss the next few matches after a reoccurrence of his thigh injury.
According to him, Partey is set for another spell on the sidelines, but no timeframe has been put on when he would return.
He added that Thomas was very confident vs Spurs and he would not be rushed back from his recent injruy.
His words, "He got injured in the same area,"
"Not exactly the same spot, but similar as it was before.
"We MRI [scanned] him yesterday [Tuesday]. There was an injury there and he will miss the next few matches."
On his performance vs Spurs, "He did incredibly well. He was very confident. We tested him three times. He had zero symptoms about it. But in football, you have a lot of unpredictable actions and he went into the floor, his knee got stuck.
"After he needs to stretch and get up. Immediately he put a lot of stress in a similar area and he felt it again.'
"After it was said it was a bit too early, I don't think it was because he was completely fine to play."