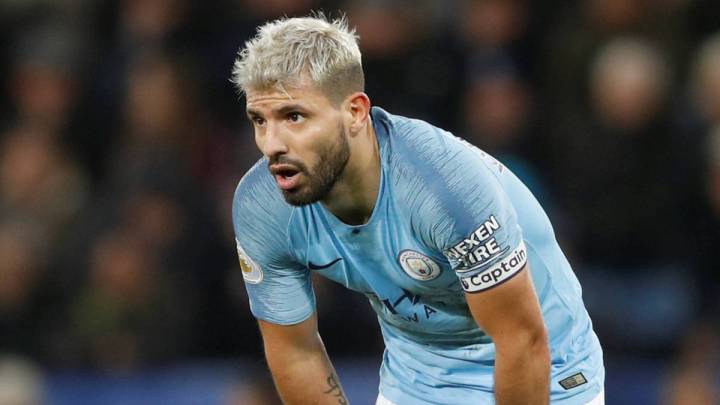 Manchester City manager, Pep Guardiola hopes Sergio Aguero will be back ahead of the UCL clash vs Porto.
This is coming after the Argentine missed the recent 5-0 win over Burnley because of a knee probem.
According to Pep, there will be more difficult games for City during the hectic festive period, and he is hoping for Sergio's return to the team to help with that dilemma in the coming days.
He added that Aguero's knee is currently swollen, but the team expects him back in training very soon.
His words, "Sometimes it is just a reaction on the knee. It is swollen. Hopefully tomorrow [Sunday] he can come back to training.
"Now it is three days then another one. We have to travel and prepare fully."
On the win vs Burnley, It was important to come back with a victory in the Premier League. One more game.
"We play a lot of games so to play 90 minutes and maintain a good level is not easy but there are always things to improve on.
"It's important for our people to score goals and it is a chance for them to keep playing."