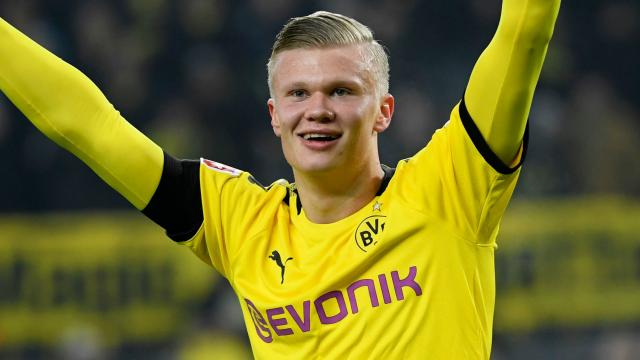 Borussia Dortmund striker, Erling Haaland has said he would love to emulate Zlatan Ibrahimovic by experiencing life in several footballing nations.
Haaland revealed that he loves the Swede's mentality and confidence to move from one league to another.
According to him, switching clubs during a football career is not easy but Zlatan does it effortlessly and he is very much learning from him.
Erling added that he always knew he was going to be a good player and he appreicates the way his career has been improving really fast.
His words, "I like his mentality and how he sees different things,"
"I think I've always had that confidence, too – that's just me.
"I also like how he moves from one club to another, in another country – which isn't easy – but he always comes in and just bangs in goals, from the first second. I liked seeing that.
"We're both strikers and we're both tall. But we have a different game. It's hard to compare us. I am who I am."
On Ole, "I arrived at Molde as a young kid, and he helped me a lot,"
"He was a good finisher, and helped me with striking skills and different finishing methods. He's been important in my career."
"I've been doing this my whole life,"
"It's what I wanted to do when I was older. It's what I do. I always knew I'd be a good player, but things have been going fast. I like that speed!"