Manchester United striker, Odion Ighalo has come out to say that he regularly saved part of his lunch money to watch the club play at a viewing centre in Nigeria. He recently revealed that he grew up in an area where everyone watched Premier League football, and most people supported MUFC, Arsenal or Chelsea.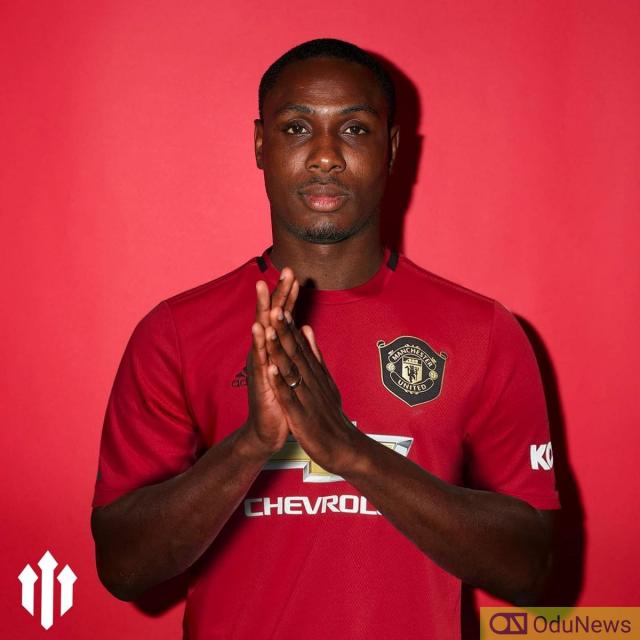 According to him, he never wanted anyone to tell him how MUFC played and scored in their weekly games, he wanted to see everything happen before his very eyes.
He added that he has always been passionate about the club and that will not change anytime soon.
"You don't want someone to tell you how Manchester United played, how they scored. You want to see it yourself. It's that passion. You start saving money until the weekend."
His words, "I grew up in an area where everyone watched Premier League football. You either supported Manchester United or Arsenal or Chelsea back then,"
"In my house, my brothers, my late sister, they supported Manchester United. I was very young and I didn't know a lot about football, so when they went to watch the game they would come back and you would see they would be arguing.
"When I grew up, my brother started taking me to the viewing centre to watch Manchester United. That's how I fell in love with the team, watching Manchester United playing week in, week out.
"It's a very small place, you would have maybe 100 people, it was very tight and that.
"But they don't care, they just want to watch the football.
"You see people who will pull a stool and stand at the back. On a small chair like this. They don't care about the inconvenience, they just want to watch their team playing and doing well."
"I had to save money. Before you go to school, my mum would leave me some money if I wanted to eat lunch. From Monday I was saving my money because I wanted to watch Manchester United.
"I split it in two. Even though I would use part of the money for lunch, I would save some of the money because the weekend is coming. Sometimes you would be feeling hungry because you don't eat properly, but you don't want to miss the game at the weekend.
"You don't want someone to tell you how Manchester United played, how they scored. You want to see it yourself. It's that passion. You start saving money until the weekend."