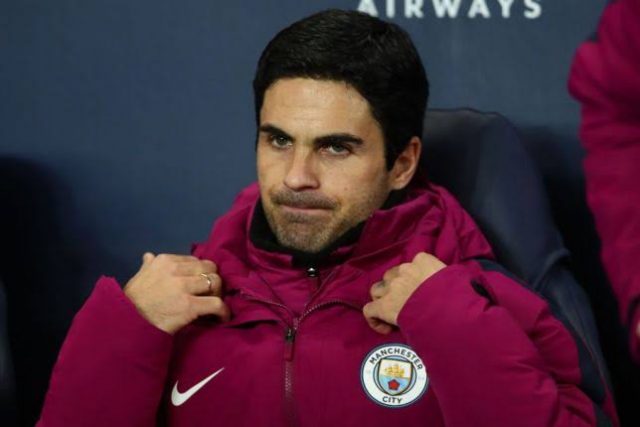 Arsenal manager, Mikel Arteta has come out to say that he is only ready to recruit players who do not have to be convinced to play for the club.
Arteta believes that if a footballer is ready to give his all on the pitch for the Gunners, he does not need much persuading to agree to a transfer.
According to him, Arsenal is a global football club and players should be interested in joining when called upon to be a a part of the new history.
He added that he felt that energy was not right at the Emirate when he joined but he has arrived to present a clear direction of where the club ought to be.
His words, "The moment we mention Arsenal, Ian you know what it means around the world,"
"Everybody wants to come here and we have a really clear idea of what we are.
"It doesn't need much convincing and if they do, for me it's not a good starting point. If I have to convince a player to stay or to join us. To Arsenal? It holds me back a little bit.
"It has to be 'what do we have to do? I want to play for that club and represent exactly the values the style of play that I want'. That's the kind of emotion I want to hear at the start.
"The same with the players that are here. Once you finish what are the feelings you have towards the club? That's what really interests me."
On his appointment, "I felt that the energy at the training ground and the stadium wasn't right for this magnificent club,"
"I was lucky enough to play here, so everybody has to feel first of all in that way. There was a lot of disconnection and I wanted to bring everyone together.
"Firstly, for everyone to understand how lucky we are to be here, and then a very clear direction of where we want to be."