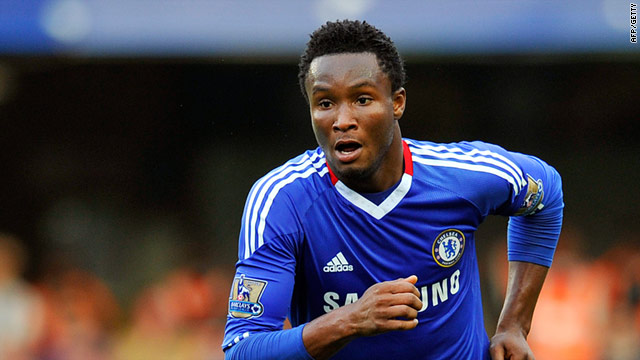 Ex Chelsea midfielder, Mikel John Obi has come out to say that he wants to make Stoke City winners again.
He recently revealed that he is all about winning and joining the championship side with his experience and winning mentality can improve the football at the club.
According to him, he is excited to be a Stoke player because he knows the ambition of the team, and he wants to be a part of it.
He added that he is ready to help the club get promoted back to the EPL, where they truly belong.
His words, "I can bring that winning mentality into this team,"
"There is always a way to win, we need to find that way. That mentality needs to come into the team, it's all about winning week in, week out, and that's something I've done all my life at Chelsea and if I can bring that experience and winning mentality here, I'd be very happy."
"I'm excited. I've been talking with the club for a week, talking to the manager trying to know exactly what the ambition of the club is and also my ambition what I want to do as a player. My ambition and the club's ambition seem to be pretty much the same,"
"I'm excited to see where we can go with this partnership, I'm here to help the club, get promoted, I think this club belongs to the Premier League, that's where it should be.
"I've spoken to a few clubs, but after speaking to the manager, he told me what he wants and the ambition is something I want, I still want to win, achieve something and after talking to the manager I decided this is the right place for me to continue my career."
"It was good, it was a lovely time at Middlesbrough. It was a good place for me to go and experience the Championship and that experience is what I'll bring here. Now I know the game a little bit more, now I kind of know what to expect which is something I'm looking forward to,"
"I've always known it's a difficult game [against Championship teams] it's never an easy game, they are very physical, they never stop running and that's something I knew before going to Boro and that's exactly what I experienced and what I'm quite ready for."