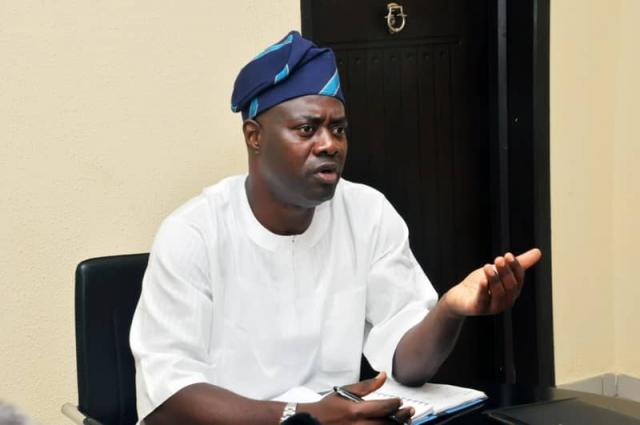 The Oyo State government has come out to reveal that it is ready to fully back the National Emergency Management Agency (NEMA) towards effective management of disaster in the state as the rainy season begins.
Governor Seyi Makinde revealed this today while hosting the agency during an advocacy visit to him in his office.
According to him, he is focused on anything that will guarantee great wellbeing plus the safety of all residents in the state.
He added that in 2020, the probable flood risk areas are Ona-Ara, Lagelu, Oyo East, Kajola, Egbeda, Ogbomoso South, Iseyin, Ibarapa North, Ibadan South West, Ibadan North West, and Ibadan South East local government areas, therefore something must be done fast.
His words, "I wish to draw the attention of your Excellency to the 2020 seasonal rainfall prediction and annual flood outlook. These documents have forecasted flood situation for different parts of the country."
"The annual flood outlook informed that 102 local government areas, 28 states, fall within the highly probable risk areas, while 275 local government areas I'm the 36 states of the federation including the FCT fall within the moderately probable flood risk areas."
"The remaining 397 local government areas fall within the low probable flood risks areas. Unfortunately, the predicted floods have started to occur in many parts of the country therefore, it is imperative to activate all plans and measures against the prediction as the season moves towards the peak."
"This year, the probable flood risk areas are Ona-Ara, Lagelu, Oyo East, Kajola, Egbeda, Ogbomoso South, Iseyin, Ibarapa North, Ibadan South West, Ibadan North West, and Ibadan South East local government areas."