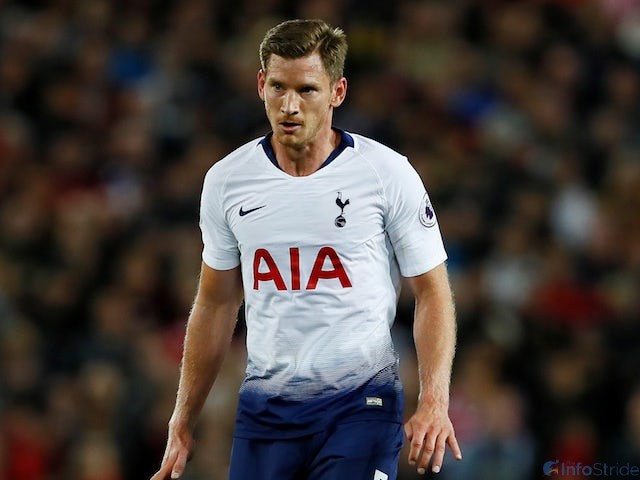 Tottenham player, Jan Vertonghen has come out say that he does not know where his next club will be.
Vertonghen recently revealed that he is considering the options to make a good choice for his career.
According to him, the transfer window is longer than last year, so he has more time to assess the options before him to make the best decision.
He added that he would miss Spurs because he made a lot of friends and learned a lot of things.
His words, "That will be out probably sooner rather than later. I'm considering the options and making a good choice.
"Obviously the window now is longer than it was last year, so we've got a bit of time to assess the best option. It will all depend on the options. I've got something in my head and we'll see if that will come around or not."
"I felt like I owed that to [Mourinho] and to Spurs in general, as it wasn't my best season and I can be quite disappointed at times,"
"It was my task to train hard and respect my teammates all the time I wasn't playing or was on the bench, so I hope I did that."
"I will miss them. I had a great time at Spurs and made lots of friends, and learned lots of things – perhaps even more off the pitch than on the pitch from my family at Spurs, and I will miss everyone. It's been a great ride and could have maybe lasted longer, but it's time for it to end."