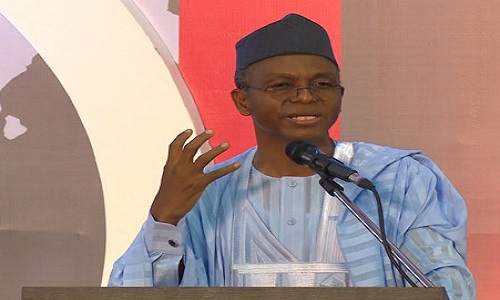 A part of the All Progressives Congress (APC) has issued a query to the Kaduna state Governor, Nasir El-Rufai, and suspended some of his aides.
Those suspended by the new faction include: Political Adviser, Mallam Uba Sani; Commissioner for Finance, Alhaji Abdu Kwari and the acting state secretary of the party, Yahaya Pate.
Governor El-Rufai, in his response, dismissed the query, describing the new group as political traders.
He also said that he will remain committed to providing good governance to people of Kaduna.
El-Rufai said that he will not "pay heed to the attention-seeking gambits of desperate politicians, who have steadily been demystified."
Adding that he is "ready to send political traders into retirement and will not be swayed by their drowning antics."