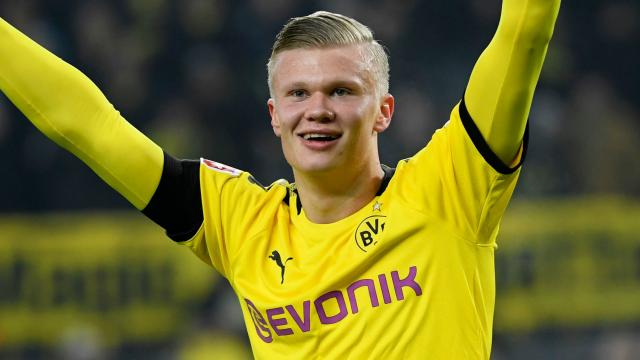 Borussia Dortmund striker, Erling Haaland has come out to say that Mino Raiola is the best in the world.
He recently revealed that he actually hopes to continue with the Italian for the foreseeable future.
According to him, Mino Raiola has been helping him a lot, and he does not intend to part ways with him anytime soon.
He added that he is very happy at Borussia Dortmund and he loves working under his manager, Favre.
His words, "He is the best agent in the world,"
"He's been helping me so much, I want to continue to work with him."
On his future, "My future?"
"I'm happy at Borussia Dortmund. I've spent a great year with Favre and I want to thank him [for that].
"The Ballon d'Or is my dream here, as is the Champions League – but I'm happy with the Golden Boy."